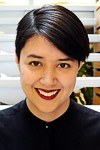 By Yuan Stevens
This is the second of two blog posts about the work of women in human rights. You can find my first post featuring Salini Sharma's work with Safecity in Delhi, India right here.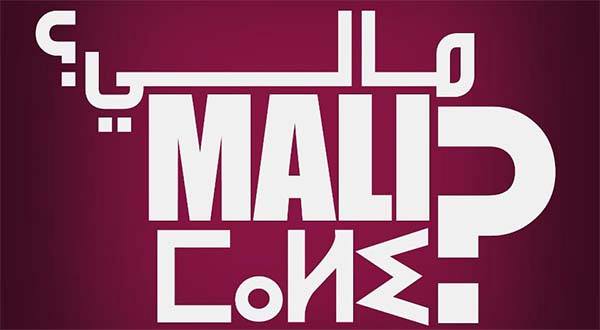 I want to tell you about the fascinating work of Ibtissame (Betty) Lachgar in Morocco. She is a clinical psychologist with expertise in victimology and criminology. 
In 2009, Betty (her preferred name) founded MALI (Mouvement Alternatif pour les Libertés Individuelles, or in Arabic, مالي؟ الحركة البديلة من أجل الحريات الفردية). They're a radical civil disobedience organization and Betty claims that they are the only movement of this kind in the country.
MALI fights for civil liberties such as freedom of conscience, religion and expression, abortion rights and LGBTQI rights.
They fight for change in what has been criticized as an authoritarian and Islamic state where, for example, both pre-marital sex and homosexuality are illegal (see this Wikipedia page for details on the latter).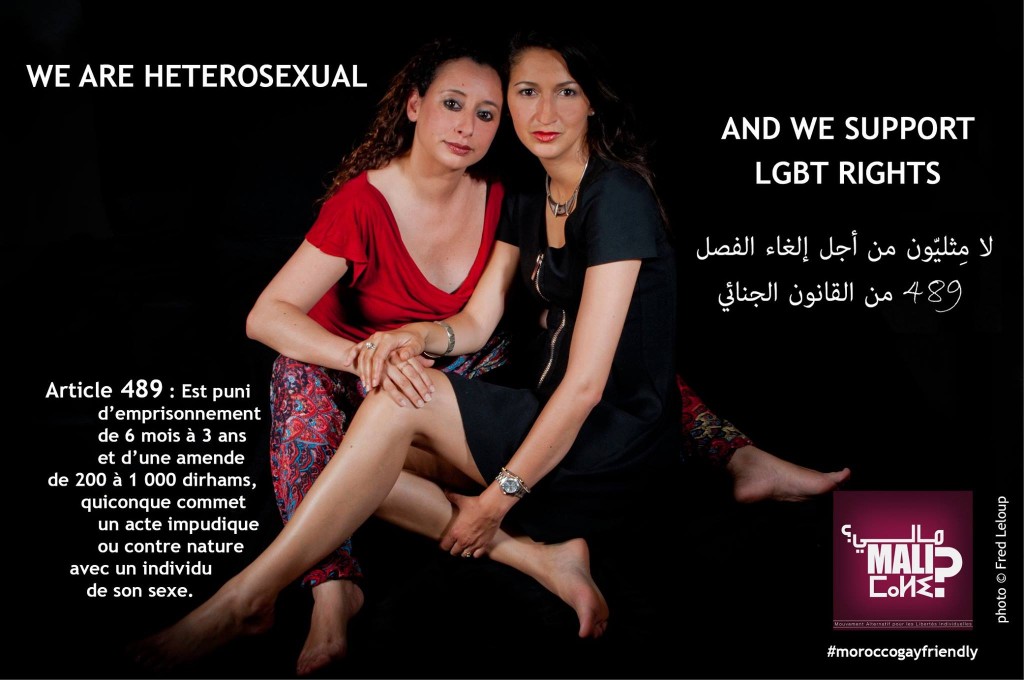 How does an organization like this do their work? 
Those in the MALI community initiate premeditated and strategic actions that fight for specific rights and in specific places.
MALI's first action was in 2009.
In order to fight for freedom of conscience and from religion, Betty organized a picnic in the middle of the day during Ramadan, a Muslim holiday where those who partake don't eat or drink except before dawn and after sunset.
The act was also a part of MALI's struggle to repeal article 222 of the Moroccan penal code whereby anyone who is "commonly known to be Muslim" can be placed in prison for up to 6 months if they violate the fast.
The active was symbolic, Betty told a group of us during the IHRTP. She said the purpose of the action was not to provoke nor shock people, but to symbolically fight against the state religion which seeks to control citizens' freedom of conscience. The MALI movement wanted to "create a buzz"; to get people thinking. Find out more about the picnic here.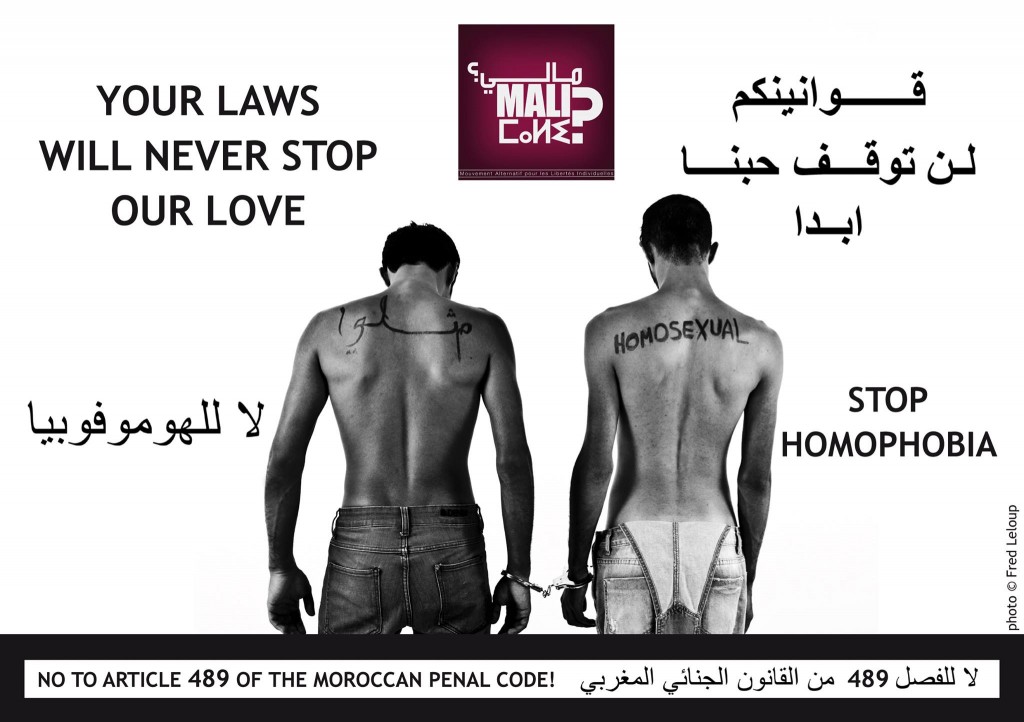 Another key action of MALI was in 2013.
Betty organized a "kiss-in" in front of the Moroccan parliament building to protest the arrest of two teens who posted on Facebook a photo of themselves kissing in public. The teenaged friend who took the photo was also arrested — all of them for public indecency. Betty told us that this event caused her to fear for her life due to the death threats that ensued.
Finally, the last MALI action I want to highlight happened just this year in 2015.
MALI members decided to take a huge risk and stood in front of Moroccan parliament with gay pride flags.
This occurred in the atmosphere of two French Femen activists who were expelled from Morocco after they stripped to the waist with "In gay we trust" written on their chests and kissed in front of a 12th century unfinished mosque tower. The women did this in reaction to the court's prosecution of three homosexual men.
Betty says this particular action was very hard — it was tense, dangerous. An army of police was there. The secret service were there. They waited for her, she said — but she said it was, in a way, nonetheless fun for her; it's part of the game she needs to play to fight for people's rights.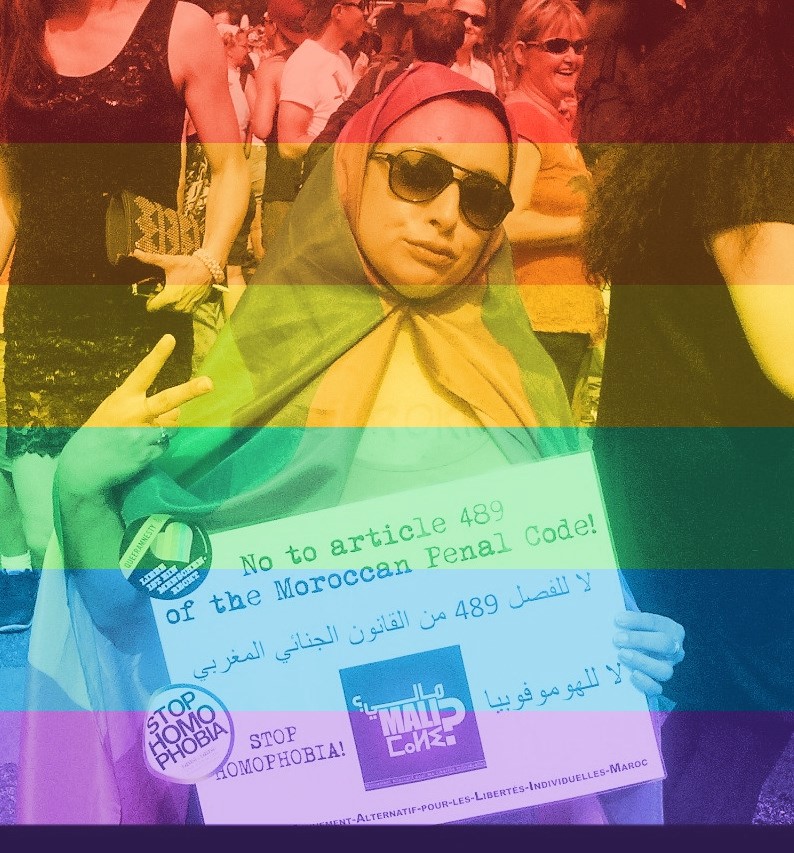 There is no doubt that MALI is a radical organization that is sure to make people feel uncomfortable — that's part and parcel of the work they do.
Regardless of our stance on MALI's initiatives, Betty is a role model for all of us in her courage and choices — as a human rights activist and in her context — to rally people together to fight for their civil liberties and sexual rights. 
You can find MALI's Twitter feed here and Betty's personal Twitter account here.