Theo Lyons
It has already been six weeks since I arrived in Whitehorse, which means that I'm now about half way through my internship at the Yukon Human Rights Commission. I think this is a good moment to pause to reflect on what I've experienced so far, and what I am looking forward to doing in my remaining time here.
When I flew straight north from Vancouver on June 1, passing over seemingly endless mountains and glaciers, I had little idea of what lay in wait for me. As I sat in the loud propeller plane, I leafed through Frances Backhouse's book, Women of the Klondyke – lent to me by my ex-Yukoner roommate, Suzanne. The stories of the wild women who participated in the gold rush did little to calm my vague feeling of apprehension. I was particularly struck by the words of Georgia Powell who, in an 1898 letter to a friend back home, wrote "Let me say right here, for number, size and ferocity these mosquitoes cannot be exaggerated, and despite leggings, gloves and the inevitable veil we were badly bitten."
Aside from the mosquitoes, prominent among my sources of stress upon my arrival was the fact that I still hadn't managed to find a room to sublet in Whitehorse, and town's only hostel had just been able to offer me two nights of accommodation. These doubts evaporated the moment I walked into the Human Rights Commission and met the team with whom I would be working for the summer. I was welcomed with amazing warmth and enthusiasm, and within minutes I had been offered at least three different places to stay at while I looked for a sublet. It didn't take me long to find a room to rent, and I'm currently living in a big shared house full of adventure-loving Yukoners and their dogs.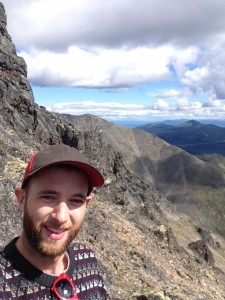 During my first week in Whitehorse I was given plenty of opportunities to dive into various aspects of the work of the Human Rights Commission. I studied the Yukon Human Rights Act and Regulations and learned about the structure and procedures of the Commission and the Board of Adjudication (the administrative tribunal which makes findings of violations). I was also briefed on all the cases the Commission is currently working on (about 35 different complaints), participated in interviews with several complainants, and began work on a research memo about a complex and particularly harmful form of systemic discrimination against persons with mental disabilities. At this point I have drafted several complaints, conducted interviews, researched and written responses to inquiries, and started work on my own investigation.
I've also been making the most of my free time in this amazing place. I've been going for three-hour evening rides on the huge network of mountain bike trails that surrounds Whitehorse, have hiked up four different mountains with new friends, have gone camping, and have volunteered with both a theatre festival and a folk music festival, both of which were great. While exploring the forests and mountains of the Yukon I've encountered ravens, eagles, friendly foxes, grouse, a huge porcupine, two territorial beavers, and a moose. Although I haven't yet to run into any bears, I have followed the examples of the local bikers by strapping a can of bear spray to the frame of my bike, just in case!

Just as I begin to feel accustomed to the 24 hours of daylight that northerners enjoy every summer, the night skies have finally begun to get a little darker. Last weekend, while camping in Atlin, in northern BC, I saw a couple of stars for the first time since I left Montreal. I will take this reminder of the passing time as encouragement to redouble my efforts to contribute and learn as much as I can while at the Human Rights Commission, and to explore and experience everything I can while visiting this beautiful part of the world.
*UPDATE: I saw large black bear while on a bike ride several hours after writing this post… escaped unscathed!