by Jessye Kilburn
Suddenly it's fall, my internship is over, and next year's interns will soon be perusing this blog as they work on their applications. I didn't want my last blog post to give prospective interns the impression that all I did was sit around and think angsty thoughts about the ocean! So here is a little glimpse into life outside the office.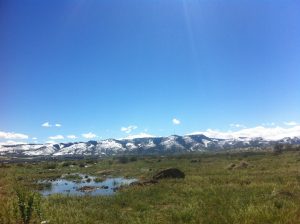 South Table Mountain Park is accessible by bus/foot from Denver, with beautiful views into the Rockies.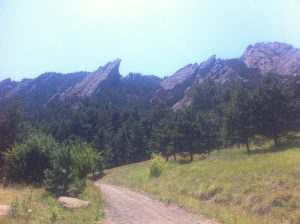 Chattauqua Park is full of trails accessible by bus from Boulder.
The Royal Arch in Chattauqua: a steep but worthwhile climb!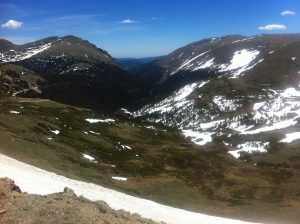 To really get up into the Rockies, you have to go by car (but it's so worth it!)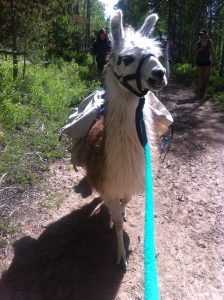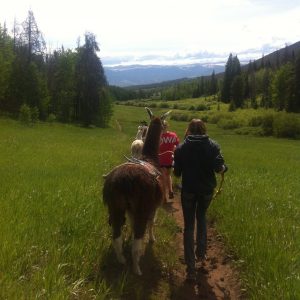 Yes, these are llamas. And, yes, I got to go hiking with them (!)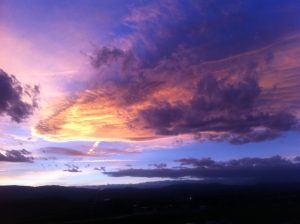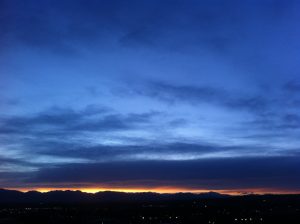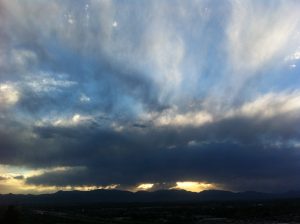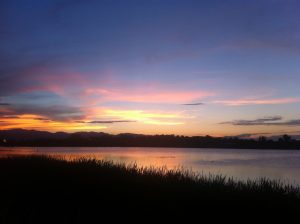 Colorado's sunsets are amazing, and I was a little obsessed.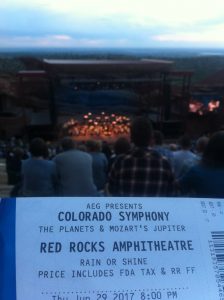 Red Rocks amphitheatre is an outdoor concert venue carved out of Colorado's red rock formations. Seeing the symphony play Holst's "Planets" and Mozart's "Jupiter" out under the stars was a huge highlight.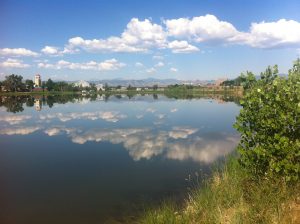 Even within the big city of Denver there are pretty little lakes: this was my favourite running route.
So, yes, even this BC girl was pretty impressed with Colorado's natural beauty: combined with fascinating internship work, it made for an incredible summer.