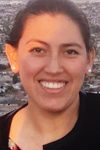 By Andrea Salguero
The old adage "life is what happens to you when you are making other plans" was never so true than in March 2020. At that time, despite worrying signs that the effects of the global pandemic were only increasing in gravity around the world, I still planned to spend my summer interning at the Inter-American Court for Human Rights in San Jose, Costa Rica.
Within a couple short weeks, however, the impossibility of international travel became evident—McGill University cancelled all international internships and the Inter-American Court suspended its work for the safety of its staff. In the midst of so much uncertainty, I was relieved to be closer to family and a familiar environment during the crisis, despite the realization that I might have to forgo any sort of internship this summer.
Fast forward to a couple of weeks later, I was delighted to learn that an opportunity to intern remotely in the field of human rights was still possible. Even more surprisingly, the remote internship would still be connected to human rights issues in South America. For these reasons and more I am so pleased to be interning at the Montreal-based Raoul Wallenberg Centre for Human Rights.
The Raoul Wallenberg Centre for Human Rights (RWCHR) is "a unique international consortium of parliamentarians, scholars, jurists, human rights defenders, NGOs and students united in the pursuit of justice […]".[1]  The centre's work is inspired by the heroic humanitarian acts of Raoul Wallenberg, a Swedish diplomat who, at the height of Nazi totalitarianism, used his position to save over 100,000 Jews in Budapest, Hungary from the horrors of concentration camps over the course of six months. The Centre's work is organized around five pillars of pursuing justice which encompass: commemorative and educative initiatives around the importance of human rights and the prevention of mass atrocities; promoting accountability for violators of human rights; defending the rights of political prisoners; and the advancement of women's rights, as a multi-faceted approach to combatting global injustices.
My work this summer largely consists of legal research and falls under the RWCHR's broad initiative to pursue justice through combatting the resurgence of global authoritarianism, and through securing justice for victims while seeking greater accountability for human rights violators. More specifically, my research is focused on the developing human rights crisis in Venezuela. In recent years, evidence of increasing brutality, alleged crimes against humanity and other human rights violations carried out by the Maduro government against civilian populations has been of growing concern to human rights advocates around the world.[2]
Through the leadership of RWCHR founder and Chair Prof. Irwin Cotler —who was among the first to investigate the Venezuelan situation as part of an independent panel of experts designated by the Secretary General of the Organization of American States (OAS)— the Centre remains committed to promoting accountability for these crimes. My research task supports this aim by exploring aspects of international law that may inform advocacy strategies for the RWCHR or other organizations within its network.
While challenging, this work has been rewarding when thinking of the overall impact against a culture of impunity that may be achieved through the cumulative effort of many human rights advocates working for the cause of justice around the world. This work has also helped me recognize that one does not need to be physically abroad to meaningfully contribute to international issues. At this midway point in my human rights internship, I look forward to seeing what the rest of the summer will bring!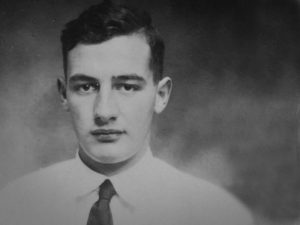 [1] "The Centre" (last modified 2018), online: Raoul Wallenberg Centre for Human Rights <https://www.raoulwallenbergcentre.org/the-centre-en>
[2] "Panel of Independent International Experts Finds "Reasonable Grounds" for Crimes against Humanity Committed in Venezuela" (29 May 2018), online: The Organization of American States (OAS) <https://www.oas.org/en/media_center/press_release.asp?sCodigo=E-031/18>