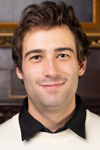 By Nick Pineau
My final project with the HIV Legal Network involved writing a report analyzing Canada's progress in its commitment toward ending AIDS as a global health threat by 2030. In March 2021, UNAIDS released its Global AIDS Strategy (hereafter "the Strategy") for 2021–2026, which offers numerous recommendations to ensure the world has zero new HIV infections, zero discrimination, and zero AIDS-related deaths by 2030. However, as COVID-19 developed into another global pandemic in early 2020, the progress toward ending the AIDS epidemic has halted. Furthermore, the twin pandemics have inequitably exacerbated the impact AIDS has on marginalized communities. To properly assess the barriers to people living with or affected by HIV, the Strategy offers numerous recommendations through an "inequalities lens", evaluating the pandemic's impact from the perspective of those most affected by it.
Despite its commitment toward ending the AIDS epidemic, Canada is still far from achieving the goals it has set out for itself. By 2019, over forty countries were within reach of the epidemiological milestone of endings AIDS—yet Canada was not among them. Populations at risk of HIV, including men who have sex with men, transgender people, people who inject drugs, sex workers and their clients, and people in prisons or other closed settings, remain in a precarious position within our country. Much of the HIV Legal Network's work centres around the result areas mentioned in the Strategy. For this blog post, I will take a look at how Canada is doing in comparison to the Strategy's recommendations in three key areas: prison rights, drug use, and HIV non-disclosure.
For prison rights, the Strategy advocates for a harm reduction approach for prison or other closed settings, including voluntary HIV testing and treatment, needle-syringe programs, opioid substitution therapy, and naloxone kits. While the Correctional Services of Canada stipulates that they offer inmate HIV testing, access to opioid treatment, and PrEP & PEP, there is limited data on the prevalence of such programs at each individual facility across Canada. The CSC should strive to better report on such programs to properly assess whether Canadian inmates are receiving adequate harm reduction services. Furthermore, Canada's Prison Needle Exchange Program has not accelerated at the requisite rate—the program has only been implemented at 11 of the 53 federal institutions in Canada. Such a program could significantly reduce HIV transmission at closed facilities and secure inmates' right to security of the person.
The Strategy also recommends that discriminatory laws and policies against drug use ought to be repealed, including those that criminalize drug possession for personal use. Rather than punish and stigmatize people who use drugs, a health-centred approach to drug use should be comprehensive, people-centred (with community-led responses and systems), and gender transformative. Canada has recently made progress in decriminalizing drug possession for personal use—a prosecutorial directive was issued in August 2020 to divert individuals from the criminal justice system for simple possession cases. Yet the criminal system may remain a blunt tool to deal with the intricacies of drug use. Rather than further stigmatizing individuals who use drugs by sending them to prison for, for instance, sharing between friends (and thus trafficking), Canada ought to adopt a health-centred model for dealing with drug use and not further entrench the marginalization of people who use drugs.
Finally, Canada is among the 92 countries worldwide that criminalize HIV non-disclosure. The Strategy recommends creating an enabling legal environment that de-stigmatizes seropositivity and the removal of discriminatory laws that criminalize HIV non-disclosure. The concept of U=U, undetectable = transmissible, whereby HIV-positive individuals with 'undetectable' viral loads cannot realistically transmit the virus, has the potential to accelerate anti-stigma efforts. Canada has recently made progress in lessening the criminality of HIV non-disclosure, with then-Attorney General Jody Wilson-Raybould issuing a prosecutorial directive in 2018 not to prosecute HIV non-disclosure except in more severe cases. Wilson-Raybould acknowledged that HIV is a public health issue that disproportionately affects Indigenous, gay, and Black persons in Canada, and I would contend that using the criminal law to solve such an issue can further entrench stigmatization. Yet the directive's force is lesser than if a Criminal Code amendment were made to legislate on the subject. HIV non-disclosure remains a crime on the books in Canada, and can be prosecuted as aggravated sexual assault which carries a maximum penalty of life imprisonment. This could undermine public health initiatives to encourage HIV testing, and may simultaneously increase the stigma and discrimination faced by people living with HIV. Canada should adhere to the Strategy's recommendations to fully realize the rights of those living with HIV.
This brief survey demonstrates that Canada has much to do in order to ensure the country is on track toward ending AIDS as a public health threat by 2030. Canada ought to adhere to the Strategy's recommendations and fully implement harm reduction initiatives in prisons, decriminalize drug possession for personal use, and decriminalize HIV non-disclosure. With renewed political commitment, advocacy, and community mobilization, Canada has the potential to fully realize the human rights of people living with or affected by HIV and AIDS.