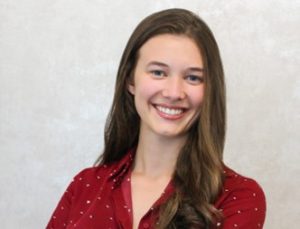 By Noémie Richard
I first started working as a volunteer for the Kenya-Canada Remote Legal Aid Project in the first week of my first year at McGill Faculty of Law. Back then, the project was a new and exciting idea but still in the experimental stage. It strived to explore the relationship between access to legal information and economic development for small-scale farmers in a rural area of Kenya. Access to legal information was to be facilitated through free legal services provided remotely by law students from both McGill Faculty of Law and Kenyatta University School of Law (KUSOL). The whole academic year that followed, the project remained in a pilot phase. We started with 5 pairs of student volunteers, each composed of one law student from each university. Each pair worked together on the first cases taken on by the Kenya-Canada Remote Legal Aid project. For the whole academic year, we tested whether it was possible to provide remote legal aid to law students from two different countries. My role during the internship was to facilitate the project's transition from a pilot to an implemented program. For the past three months, I was able to see the way providing access to legal information can empower individuals to defend and protect some of their most basic human rights.
The legal system enforces contracts and secures property rights, which has been shown to be a "key driver of economic development, both on a macro and micro level".[1] Yet, barriers to accessing legal information can prevent this from happening. The project I was part of is based in Kianyaga, a rural area of Kenya composed primarily of small-scale farmers relying on agriculture. It is an area with high levels of poverty and low access to justice. In Kianyaga, many rural farmers' property rights are denied during two legal processes: succession and land sale/purchase.
While laws protecting property owners exist in Kenya, securing and enforcing these rights in practice requires people to be aware of them. However, illiteracy, language barriers, low access to the internet, computers and electricity, corruption, and high lawyer fees render accessing legal information onerous in rural settings. [2] Small-scale farmers are left with few options when seeking to know their rights. First, they can rely on the word of relatives and neighbours. However, they can be given the wrong information or be lied to, as is often the case in succession issues where relatives lie to secure a larger potion of the pie for themselves. Second, they can turn to local institutions (e.g., Land Registry Offices or Courts). However, institutions are highly corrupt, and bribing is common practice. For example, a representative of an estate may bribe the Land Registry officers to issue a land search declaring that the land is smaller than its actual size. This way, only a portion of the actual estate will be divided as part of the succession process and the representative of the estate will remain in possession of the omitted portion. Finally, small-scale farmers can seek legal information by hiring a lawyer. However, many clients struggle with the cost of transportation from their home to a lawyer's office, let alone the cost of their services. Moreover, small-scale farmers distrust lawyers as they believe them to have the incentive to prolong their case unnecessarily to continue being paid by the client.
The Kenya-Canada Remote Legal Aid Project seeks to address the gap between small-scale rural farmers and accessing legal information. Legal aid is beneficial both for matters which are conflictual and non-conflictual. Some require assistance through basic legal processes, such as succession (a division of an estate, writing a will) or land transactions (purchase/sell), without any current conflict. Proper execution of such legal processes now ensures the securement of their rights in the future in the event of a conflict. Others require assistance relating to an ongoing conflict, often arising from abuses by others in the past who took advantage of their ignorance of the law. Throughout this internship, I was able to witness firsthand that knowledge is power; simply providing access to legal information and explaining the rights that someone has can empower them to protect themselves from abuses and secure basic human rights.
[1] Adam Aberra & Matthieu Chemin, Know Your Rights! A Field Experiment on Legal Knowledge, Property Rights and Investment in Kenya Department of Economics, McGill University, April 2021, 2.
[2] Ibid.