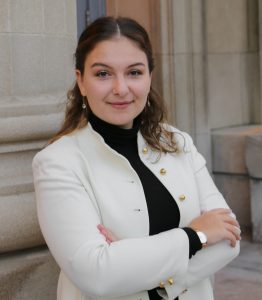 by Aliya Behar
The views expressed in this piece are my own.
An afternoon in late July, I sat in the company of a Jewish historian and human rights worker on the Etz Hayyim synagogue's sunny terrasse – the only remnant of the previously booming Jewish life in Chania, Crete. He told the story of his grandfather's immigration from Moldova to California, describing the shock many Jews felt when given the liberty to no longer have to reside in ghettos, nor face daily persecution. He described, "It felt like a luxury – choosing where you want to live without fearing hatred or violence… That's when he knew he had to stay."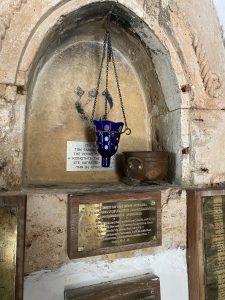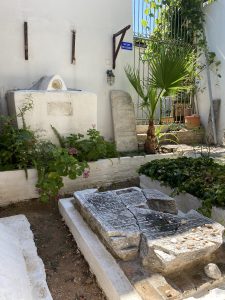 …
I applied for the IHRIP program nearly one year ago, without having a clue where I might be placed. The first question on the application package asks, "What does human rights work mean to you?" My response from last year reads, in part, that it is "work for which I feel a personal responsibility to undertake."
In the weeks leading up to my internship, a few family members approached me. They shared that my grandfather was born in Sofia, having lived the first ten years of his life there before fleeing Bulgaria, along with many of the remaining Bulgarian Jews, in the 40's. This part of my family history had been, aside from those general facts, quite unknown. I had no real connection to Bulgaria; no one in my family considers themselves as Bulgarian. Had I not been assigned a placement in Sofia, I likely never would have visited.
Upon arrival to Sofia, however, it felt like everyone was in on a secret that I had unknowingly been blind to. My first day in the office, a colleague asked if I had family in Sofia because my name was, apparently, obviously Bulgarian. After my first week, I visited Sofia's synagogue – the largest Sephardic synagogue in the Balkans, and one of the three largest in Europe. I noticed plaques commemorating religious and community leaders with versions of my family name. To say the absolute least, I was perplexed. I visited the only kosher bakery in the city center, where one of the employees described the frequency of exiled Bulgarian Jews tracing their family histories when visiting. I began feeling an unexpected sense of belonging in Sofia, as I walked into the BCNL headquarters every morning gripping the railings bearing stars of David casted into the metal. I became acutely aware that I was going through my days in a space which once held 50,000 people like myself. Today, only 4% remain.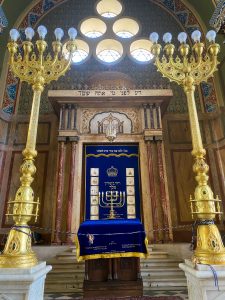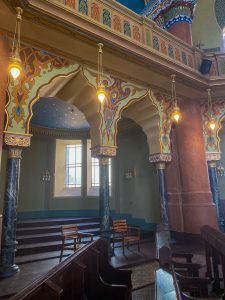 I began digging deeper into my personal connection with the city. I visited the Sofia city archives and left with an authenticated copy of my grandfather's birth certificate (in Bulgarian!). I visited where he was born and where he lived – just a fifteen-minute walk from where I was staying. All of this felt like some sort of coincidental investigation unrolling in parallel to my internship.
I spent much of my time with BCNL researching issues of freedom of expression, hate speech, and systemic discrimination in the country. By the end of my stay, I had spoken with experts working with the communities most affected by discrimination, and had drafted a comprehensive report on the Bulgarian hate speech framework. I had learnt about a political sphere riddled with racism, homophobia, and scapegoating, and had monitored a handful of far-right marches. All the while, I pieced together my own family history, one which had been obscured by hatred and extremism.
When I wrote my IHRIP application, I didn't realize the extent to which my own personal history would overlap and intertwine with the work I'd soon be doing. However, I did, at a surface level, understand the intimate nature of human rights work. I can now fully appreciate how human rights, in its very nature, merges the personal and professional.