by Somaya Amiri
Working with the Refugee Law Project (RLP) in Uganda exposed me to various challenges migrant communities face in the country and how local and international organizations mobilize to address them. One of these challenges is the lack of information and transparency in the refugee resettlement application process, which I attempt to dissect in this blog by discussing a case involving the United Nations High Commissioner for Refugees (UNHCR) and a refugee family.
For those new to this topic, 'resettlement' is the transfer of refugees from an asylum country to another State that has agreed to admit them and ultimately grant them permanent residence. UNHCR is mandated by its Statute and the UN General Assembly Resolutions to undertake resettlement as one of the three durable solutions.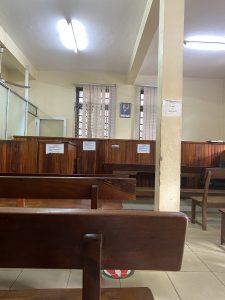 The criminal law case involving UNHCR and a refugee family was my first encounter with the resettlement process in Uganda. The story began when a refugee family became frustrated with their resettlement application and decided to protest against UNHCR by camping in front of their offices. Rather than de-escalating the situation, UNHRC security officers reported the family to the local police and demanded their escort back to their refugee settlement. The police involvement led to a scuffle and damage to a UNHCR vehicle. The family was detained for three months before RLP lawyers were contacted to represent their case. For me, it was ironic to see a prominent international organization lay a complaint against the same individuals they are commissioned to aid and protect. Unfortunately, in this adversarial court process, the family's initial concerns regarding resettlement were quickly forgotten, and the assault of police officers and UNHCR property damage became the focal point at the trial.
This family is amongst many refugees I encountered in Uganda whose dissatisfaction with the UNHCR's resettlement process is completely dismissed. For instance, I was told by a refugee client that she had received no update on the status of her application, which she had filed over 17 years ago. In her own words, the application went into a "black hole." Although implementing partner organizations like the Norwegian Refugee Council, Danish Council, and designated UNHCR offices are theoretically responsible for providing an update on refugees' applications, this work is not followed through diligently by staff due to the high number of applications and responsibilities beyond resettlement. This is why many refugees resort to other UN offices or UNHCR headquarters to advocate for themselves in hopes of justice.
When I asked a partner organization why a more efficient and transparent process is not in place to provide updates on resettlement applications, the response I received was that "resettlement is a humanitarian act and not a human rights issue." In other words, resettlement is merely a kind gesture by the international community and should not result in any expectations. In my opinion, this line of thinking creates more harm and prevents further dialogue, criticism, and feedback from improving the resettlement process.
My supervisor, a human rights lawyer, took on the case and tried to help the family with the charges against them. However, the chance of success was low because he was grappling with broader international and local policies outside his control.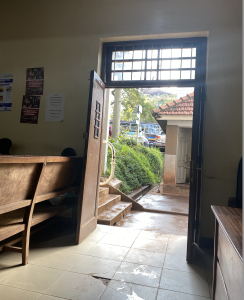 As we drafted cross-examination questions for witnesses and brainstormed our defence arguments, the following questions lingered at the back of our minds:
What is the reason behind the lack of transparency in the resettlement process?
Why are refugees not provided with a status update on their application?
What causes a family to become so frustrated with the process that they end up protesting outside UNHCR offices and scuffling with police officers?
Would this case even get to court had UNHCR staff tried to de-escalate the situation?