You can't talk about Tunisia – your first impressions, your first thoughts – without talking about immigration. It is ever-present, a part of the nation and a part of its pulse. While here, I've realized that Tunisia sometimes feels like the center of the world. It is a small nation on the Mediterranean, but it is neighbor to two very large and politically influential North African countries. It is also seen as an escape point for suffering individuals on the move from more Southern African or Middle Eastern nations, and it is also a route through which many of these same individuals attempt to make a better life for themselves in Europe or beyond. Although not the center of the entire world, Tunisia is definitely a hub for a lot of movement, a small, but powerful focal point you could say.
There are so many things you could note about immigration here, but the more you say, the more the words get tangled up. You notice the topic at random moments: the dialogue in the news, the conversations at the Sunday market in my neighborhood, and when you swim in the Mediterranean Sea thinking of all of those who have tried to traverse these waters many times to achieve a better life. If there is an emotion that many feel in relation to refugee issues in Tunisia, it is frustration. I've worked in the immigration field before in the U.S. and in Canada, and frustration isn't limited to Tunisia, but it is a special type of frustration.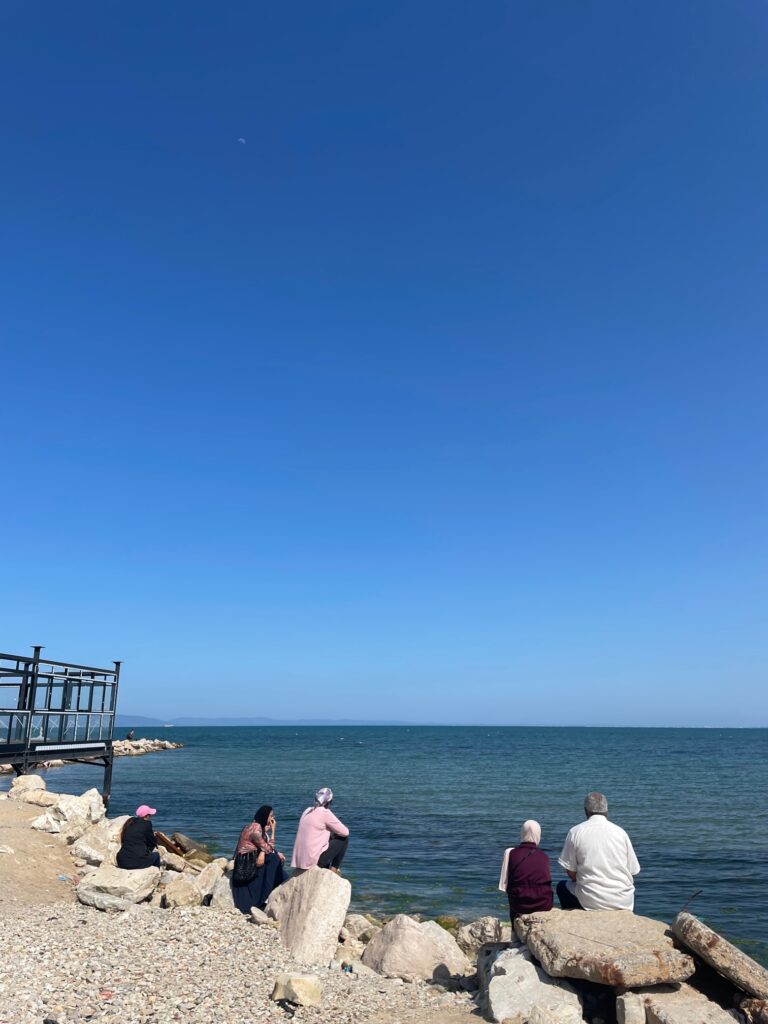 Immigration systems across our globe are embedded by a series of rules and these rules can be hard to work with. However, in Tunisia, there is no formalized system for refugees or asylum-seekers, and there is no way to fight the powers on this topic, because there is no power delegating resources, rights and laws on refugee matters. Without laws or asylum policies as to how immigrants should be treated in Tunisia, it is hard to consider it a safe haven for refugees.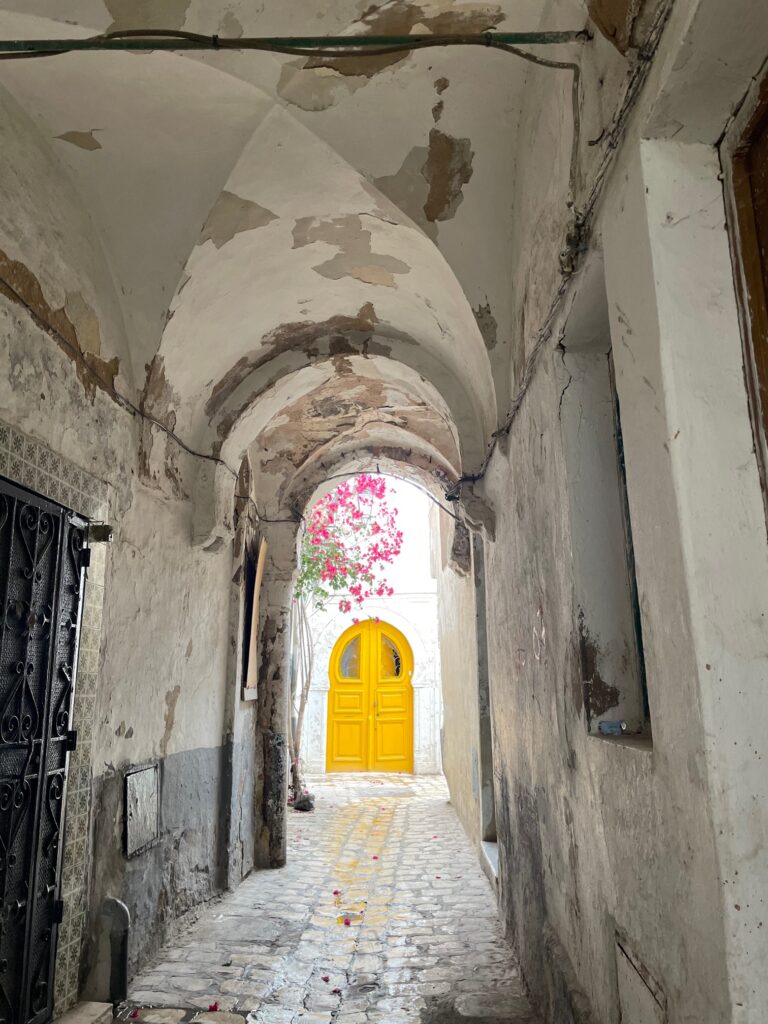 The United Nations High Commissioner for Refugees (or UNHCR) in Tunisia takes on a government-like role by attending to refugee needs. The organization tries to get refugees some safety measures and tries to brainstorm ideas with the refugees on the ground as to how best to address their concerns. But it is hard without international support and aid. The UNHCR in Tunisia is one small body, merely manpower trying its best to help thousands of refugees seeking assistance and safety. It is both the maker and implementor of rules. Globally, international powers often view immigration as a commodity. What can migrants add to our economy is the question that most countries ask? But can you really pose those same questions when you're asking an individual who walked the many miles from Sudan through Libya to Tunisia? We cannot conflate economic migration with those forced to leave their homes.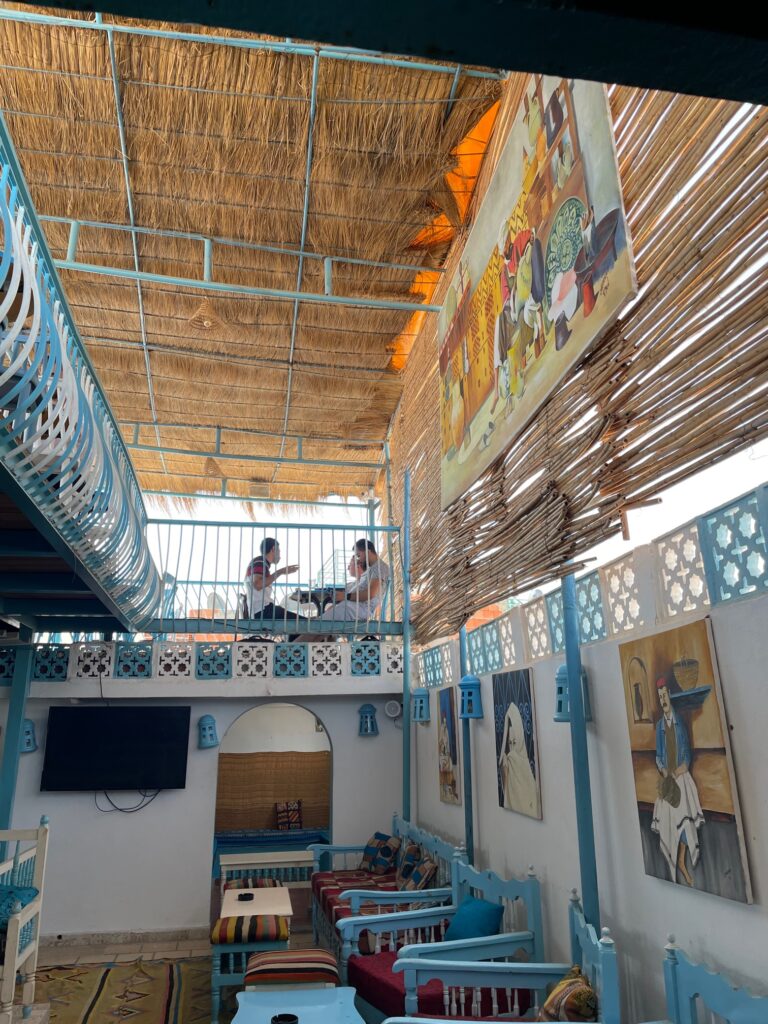 A bright spot in this complicated rhetoric is a legal clinic set-up by UNHCR and coordinated by my fellow intern Charlotte. This clinic is bringing in young passionate minds to this discussion. The lawyers, as well as hard-working humanitarian staffers involved in the clinic, are ready for any development on refugee laws. This clinic reminds us that a gathering of great minds can truly propel change. You don't have to be an immigration lawyer or any lawyer to do this or to feel this way – whatever battle it is you choose, you can make things happen for you, your community, or your people if you have the drive. Human rights laws are not the only types of laws and are not the only types of change we need to see in this world. The lawyers at the clinic are not working in immigration but they consider refugees as part of their community. Maybe this is the start of the shift from fighting for a law, to fighting with the law and could mean government resources, formalized aid and legal rights for thousands that currently live without them. Although laws are not always good and not always the answer, in this context, they could be the start to a real understanding of refugee issues in Tunisia.
I could spend a lot of time talking about the amazing views, the coffee and tea and the delicious seafood. But it is the people that are at the heart of Tunisia, Tunisians themselves but also everyone that travels here, looking for respite, for safety and for someone to listen to their story and to look them in the eye and say: we see you.