At the two-month mark of my internship with a local organization based in South-East Asia, one of my biggest learnings relates to the nature of advocacy work in political environments that are hostile to human rights work. In Asia, freedom of expression is on the decline – this includes online spaces. In Vietnam, a report by Amnesty International has identified two main Criminal Code provisions which are most commonly used to prosecute human rights activists engaged in online activism due to their vagueness and breadth.
Similarly, my placement organization has found that the application of some prominent laws that touch on press freedom in the cyberspace can be overly broad and vague. For example, the Cybersecurity Law strictly prohibits using the cyberspace to damage Viet Nam's good traditions, social ethics or public health and restricts cyber-information that can "cause riots, disturb the peace, humiliate or slander, or violate economic management laws". Likewise, the Press Law prohibits "[p]rovid[ing] information advocating the bad practices, superstition; provide information about the mysteries causing puzzle in society, adversely affecting the order and social safety and health of the community". The exact limits of both laws unclear. My initial reflection was to review precedent or secondary documents to clarify the boundaries of these laws. However from my learnings so far, although legal precedent exists, they are difficult to access online, and it doesn't appear to me that the legal culture relies on it. The outcome is a lack of clarity for community organizations to the extent that they can disseminate advocacy materials online and their corresponding penalties.
I came across this firsthand while we were drafting a spotlight report for the 2023 Voluntary National Review on the implementation of 2030 Agenda, including achieving its 17 Sustainable Development Goals and the pledge to leave no one behind. The team discussed the balance between disseminating advocacy materials online while also attempting to limit possible repercussion ultimately leading to strategic self-censorship, something I had not come across previously.
Beyond the work of the organization, I have had a very rewarding experience being immersed in Vietnamese culture. One of my highlights thus far has been taking Vietnamese language classes which have not only introduced me to new friends but has also allowed me to engage with more depth into Vietnamese culture. With my new friends, we took a trip to Catba island in the north-east of Vietnam!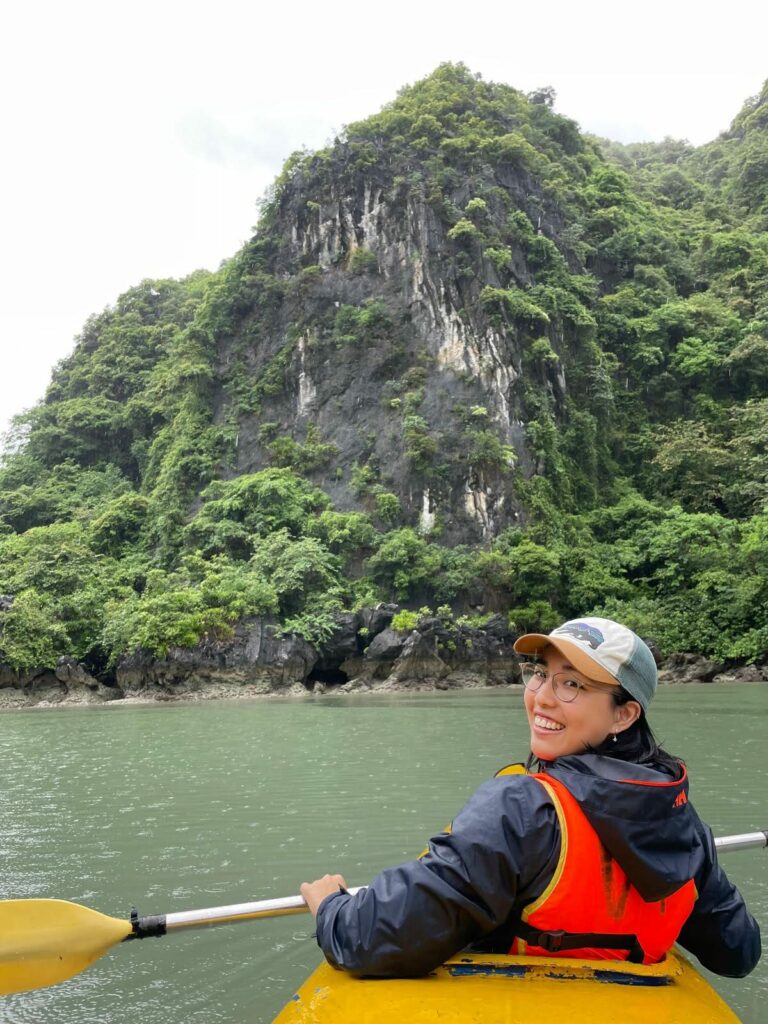 On a group kayaking tour through the limestone rock protrusions in Lan Ha Bay which we accessed from Catba island.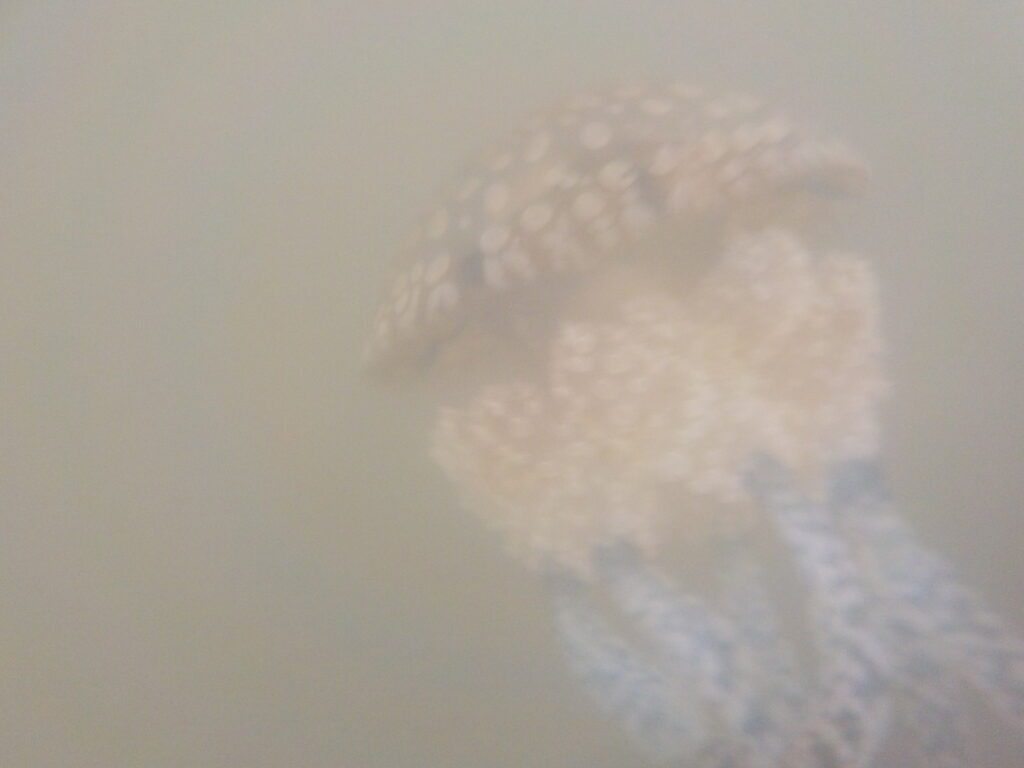 An unexpected discovery while kayaking! Jellyfish! This photo was taken by a friend using a waterproof camera.