Welcome to my second blog, where I will share my work experiences, highlight the work I was able to take part of with the African Union (AU), and take you on a captivating journey through Cape Town, South Africa and the culinary delights of Kapana in Windhoek, Namibia. Join me as I delve into the transformative power of collaboration, explore the historical significance of Cape Town, and indulge in the vibrant food culture of Namibia.
Work Experiences
Throughout my time in Namibia, I had the privilege of engaging in meaningful projects that aimed to make a positive impact on society. I am particularly excited to highlight my favourite experience working alongside the African Union. The AU's dedication to promoting human rights and fostering unity among African nations has been truly inspiring.
For a whole week, Salmi, an intern from the Executive Director's office and myself were fortunate to assist the African Union Commissioner on Human Rights as well as her Senior Legal Secretary on many of her visits in Namibia. We visited incarceration centres, the Supreme Court, the UN house and more. We met with different representatives of ministries, civil societies, the Chief justice of the Supreme Court, members of the opposing party and more.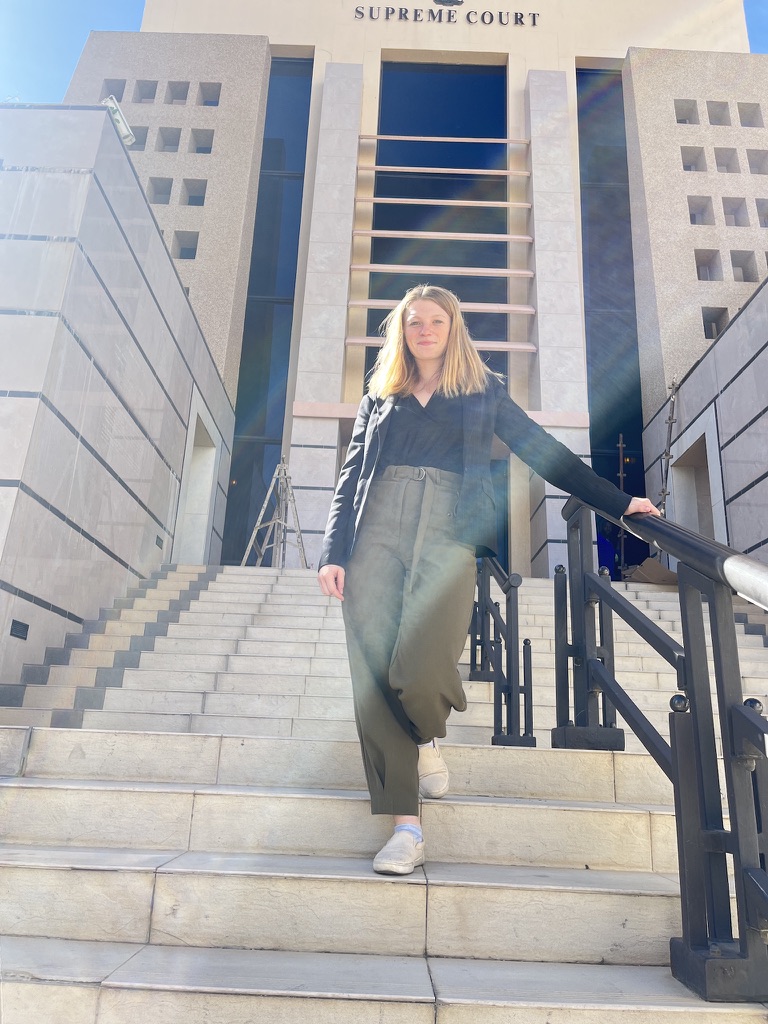 Supreme Court of Namibia
Cape Town
My recent adventures took me to the captivating city of Cape Town, where history, natural beauty, and cultural diversity intertwine. One of my favourite experiences was a breathtaking bus tour, where I had the opportunity to explore Table Mountain, wine fields, and more. Each stop on the tour offered breathtaking views and unique insights into the city's rich heritage.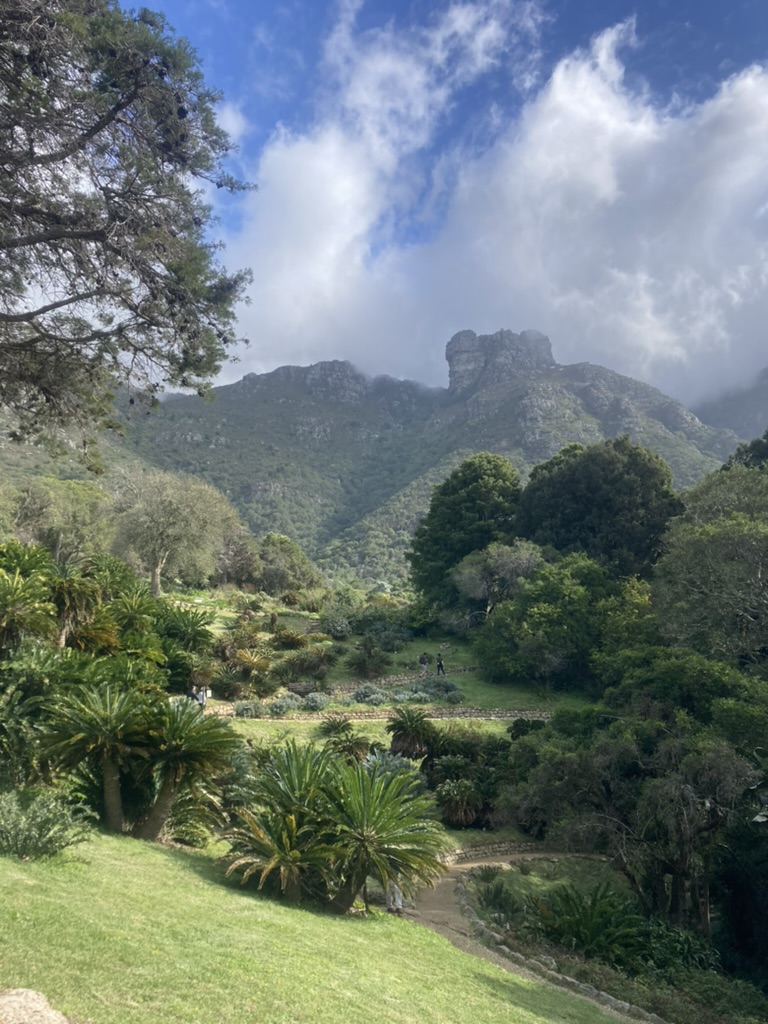 Botanical Garden with a view of Table Mountain
Robben Island
During my visit to Cape Town, I embarked on a profound and emotionally challenging journey to Robben Island. Stepping foot on this historic island, where Nelson Mandela and countless others were imprisoned, evoked a deep sense of reflection and admiration for the resilience of the human spirit. Despite the difficulty of the experience, it proved to be a vital reminder of the enduring fight for justice and equality. One of the most poignant moments of the tour is a visit to Nelson Mandela's former prison cell. Preserved as a museum, the small, Spartan cell offers a glimpse into the confined space where Mandela spent a significant portion of his life. The guide shares stories of Mandela's resilience, leadership, and the profound impact he had not only on South Africa but also on the global fight against apartheid.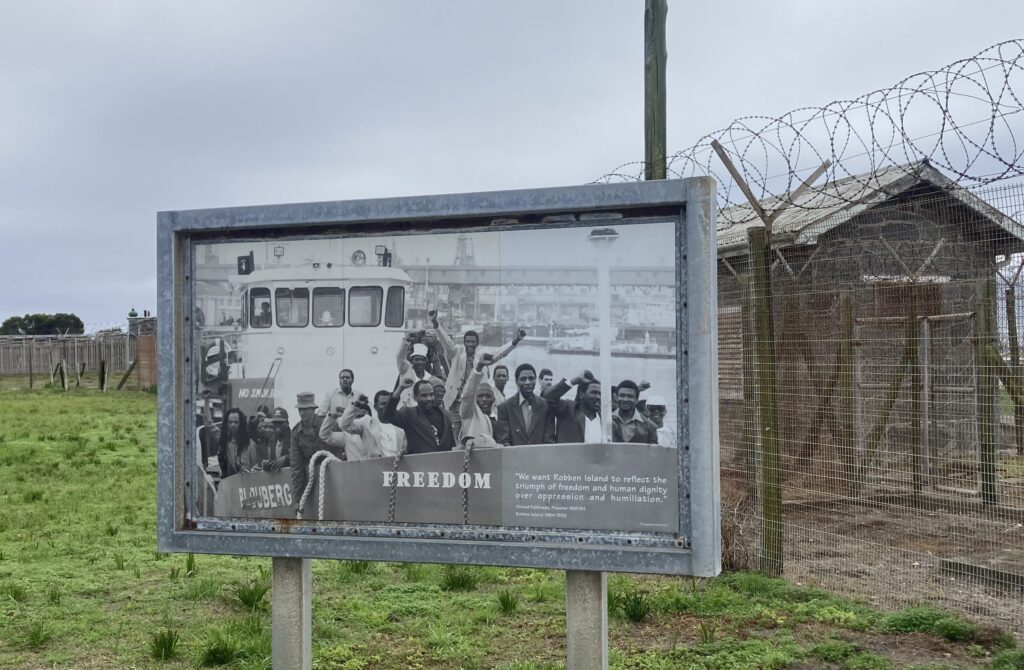 Robben Island – Picture of the last prisoners released
Kapana
Back in Namibia, I embraced the vibrant food culture through an unforgettable experience at Kapana. Accompanied by a wonderful local intern and friend Salmi, I indulged in the flavours and aromas of grilled meat and traditional Namibian cuisine. Kapana provided a delightful opportunity to engage with locals, immerse myself in the lively atmosphere, and savour mouthwatering dishes.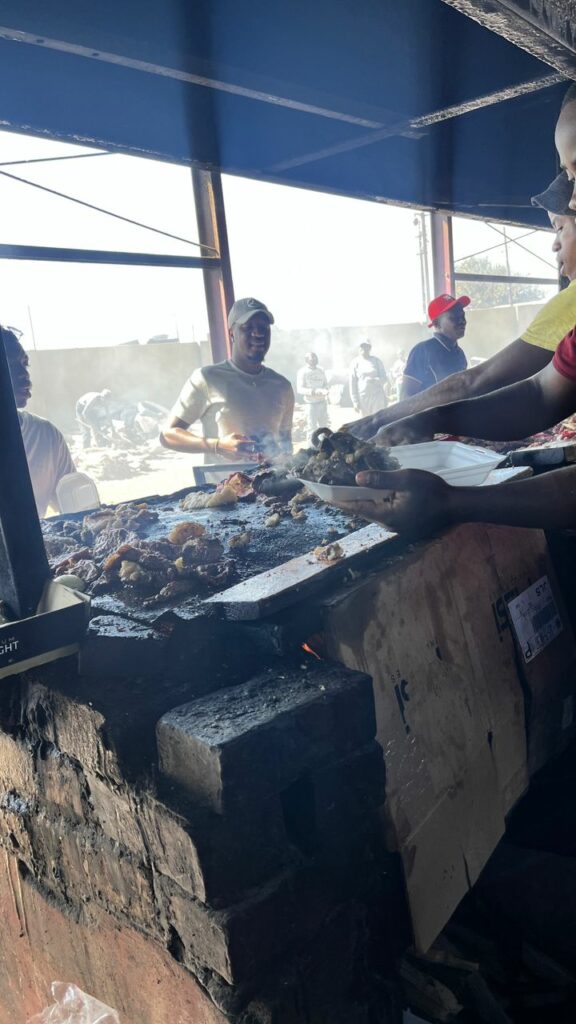 Kapana Braii (which means Barbecue)
As I reflect on my work experiences, it becomes evident that collaboration and dedication are the driving forces behind progress in Africa. The African Union's commitment to promoting human rights and unity has left a lasting impact on me.
Moreover, my recent escapades in Cape Town and encounters with its rich history and natural wonders, as well as my gastronomic adventure at Kapana, have added a touch of excitement and cultural immersion to my African journey.