With my departure date fast approaching, I can't believe three months have flown by this quickly.
In the abstract, three months can seem like an eternity. By my count prior to my arrival in the Gambia, I had 87 days to knock down on a continent I had never visited, in a country I had barely heard of, in an international legal system I had never gotten to work with. In some moments, such as when I sat awake in my muggy bedroom at 3 am without power, my windows leaking as thunderstorms raged on outside for the fifth time in as many nights, it seemed as though those 87 days would never end. However, as I look back fondly at the 80-odd days that have already passed by, three months seem nearly impossible to have already expired.
It seems that just the other week I had landed in Banjul, hopping into my taxi mesmerized by the Sahara Desert I had just flown over, hungry and sweaty and eager to get to my placement at the Institute for Human Rights and Development in Africa. I had stepped into my taxi with Amadou, the Institute's reliable driver, and stared as he whisked me through an urban sprawl covered in dry season dust. We passed through a mass of humanity doing everything from carrying pots of smouldering embers on their head to lashing bags of cement to donkey-drawn carts, roasting chickens by the roadside and selling anything from prayer rugs to kettles to sunshades at road junctions.
In my mind, it was just this week that I explored the Smiling Coast of Africa, leaving my usual spots in Brufut and Brusubi to drive up to the giant twin ports of Banjul and Barra to the north. These are connected by two ferries, the old, ponderous Kanilai and the newer, speedier Kunta Kinteh, each loaded to the brim with cars and people making their way to the northern shore and beyond into Senegal. On one of my crossings just prior to Eid-al-Adha (colloquially referred to as Tobaski), the ferries were so full of goats and vendors that they seemed like floating markets rather than municipal transportation. To the south, fishing villages like Tanji and Kartong were either bustling with activity or idyllic, full of people ferrying the daily catch from boats to the shore, or fishermen in hammocks catching the sunset by the beach. Going inland, I made my way to the former slave-holding stronghold of Kunta Kinteh island, so named in memory of the historical character upon whom the short series Roots was based, and later Lamin, beholding its elephant trees and its floating lodge rising out of the oyster-filled waters among the fertile river's mangrove trees.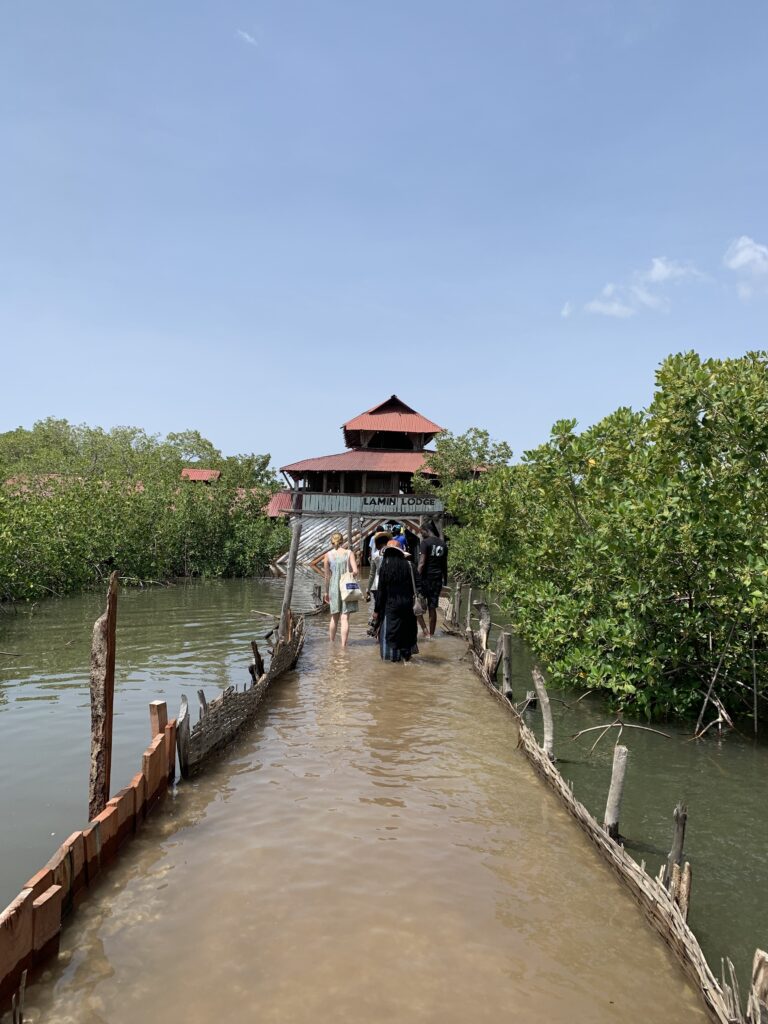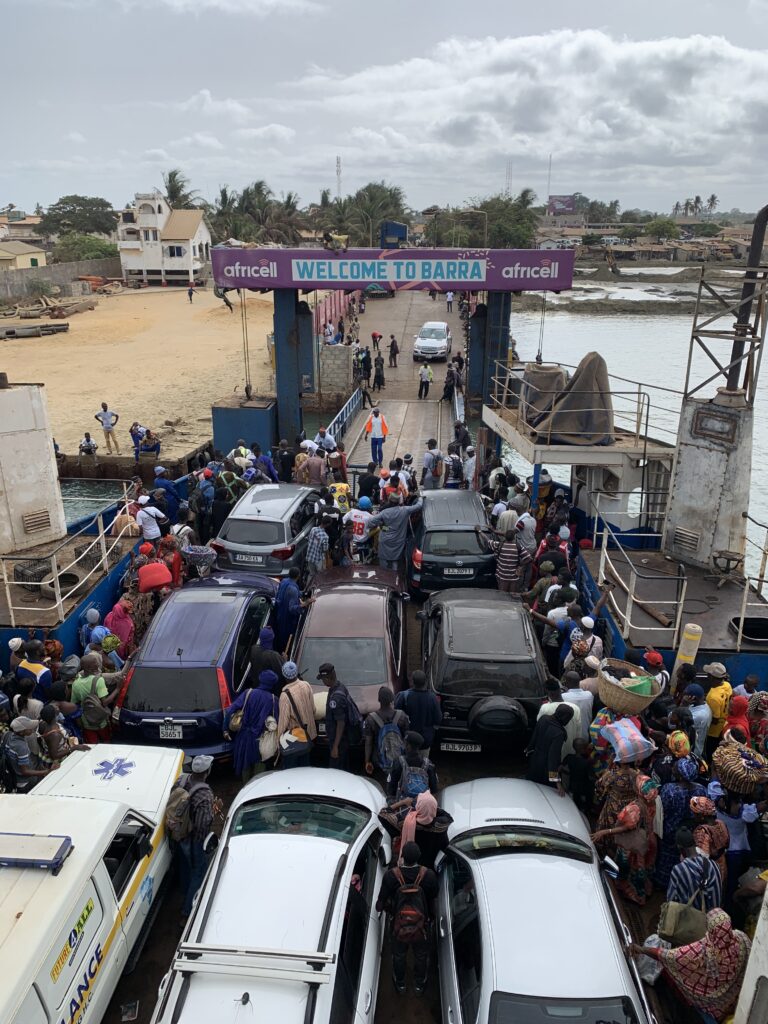 It feels like just a few days ago that I was sitting at the Sir Dawda Kairaba Jawara International Conference Centre the day after I landed in the country, listening to the 75th Ordinary Session of the African Commission on Human and Peoples' Rights (ACHPR). I was pounding back bottles of water and instant coffee, pinching myself so I could stay awake while fighting my jetlag. After all, I was so lucky, so excited to be able to catch the Session that most McGill interns missed, to listen to an international human rights mechanism firsthand. I was thrilled to take notes on the panel on the Awareness of the Treaty Against the Trade of Torture Instruments, transcribing every bit of knowledge spouting from experts and special rapporteurs. I nearly missed it when the Commission's Chairman began an angry rebuttal against condemnations of the ACHPR for withdrawing approval for observer status for African pro-LGBTQ+ advocacy groups. I could hardly believe what I was hearing; maybe I wasn't as bilingual as I thought. No, the meaning of "tout le monde dans cette salle à une orientation sexuelle" followed by "ceci n'est pas un droit, mais plutôt une motivation de discrimination" with accusations of the right to freedom from discrimination based on sexual orientation being a civilian principle forced upon human rights courts was abundantly clear.
It feels like it was just a day or two ago that my neighbours, the Cham family, saw me wandering around in the neighbourhood on my first weekend in the Gambia and invited me to join them for lunch. We sat down around a communal dish and ate plassas on rice, a dish made of potato leaves simmered with bitter tomatoes, okra, smoked fish, beef skin, chillies, and palm oil. I reached for the chillies and squeezed their juice all over my section of the plate, and the entire Cham family laughed at me for being so bold as to overestimate my ability to handle their special peppers. Despite sweating puddles through my shirt, I held my own and from that point on they welcomed me as a toubab who could handle heat as well as any local. I have sat with them for lunch every weekend since then and even joined them for Tobaski, exchanging jokes and key phrases in Wolof as the younger Chams and I teased each other or spoke of global politics over meals.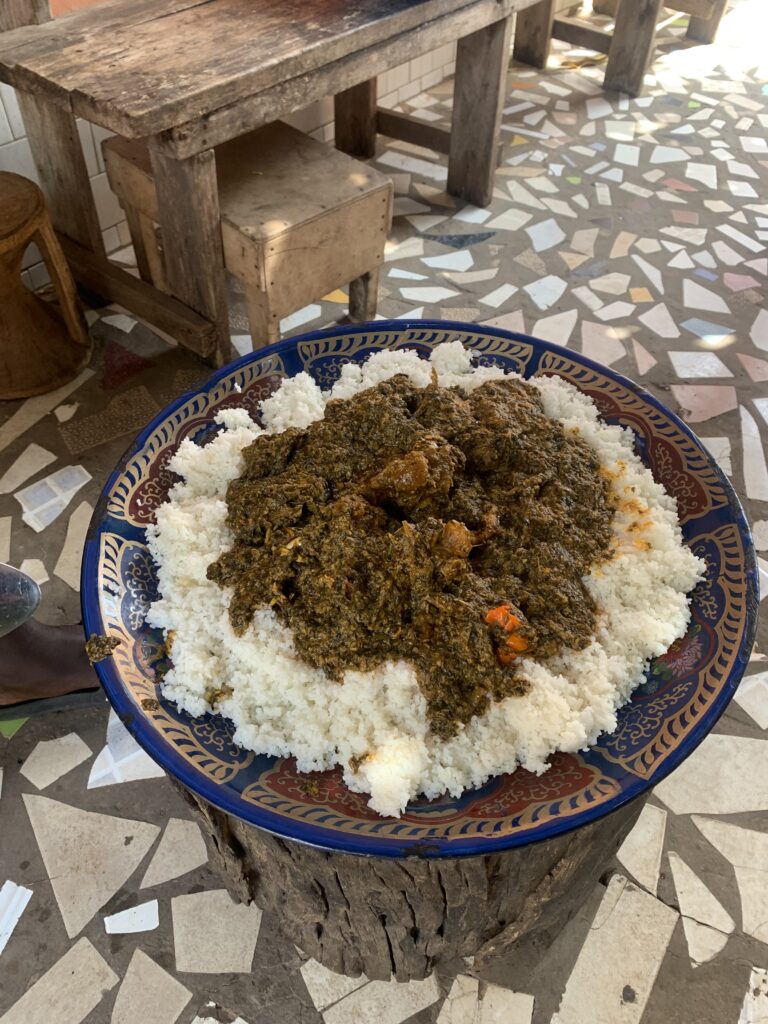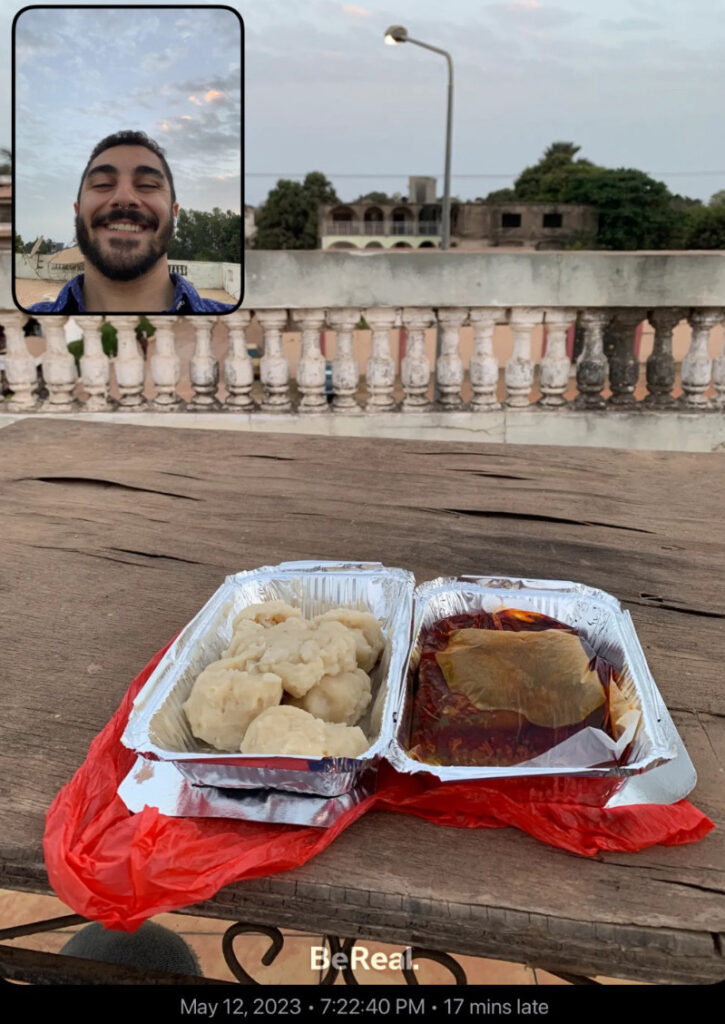 It feels like it was yesterday that I was sitting teary-eyed in my bedroom, worried that I had made a mistake by leaving Montreal to go halfway across the world. I knew nobody here, and I missed my family so much; I couldn't fathom how I was going to make it through 3 months of a brand-new start. I had never thought of myself as invincible, but I realized that this was further from the truth than I could have ever imagined. I was going to have to learn to be more vulnerable and open to new experiences if I was going to make the most of things.
In the past 80-odd days, it's been the work that I've done for the IHRDA that has kept me grounded. Thanks to the guidance and support of my colleagues, including my supervisors and mentors Dr. Chipo Rushwaya, Désiré Bigirimana, and Oludayo Fagbemi, engaging in human rights litigation has been a profoundly illuminating, enriching, and humbling experience. Over the span of three months, they have given me the opportunity to delve into truly meaningful initiatives. I have conducted legal research on victims of witchcraft camps, drafted an entire case against child marriage, organized evidence for cases on the right to a fair trial, and even translated international legal cases to make them more accessible to practitioners. They have given me opportunities to grow as an aspiring jurist and raised the bar that I need to reach if I truly want to be considered their learned colleague (to borrow a phrase of Dayo's). It has been a privilege to be a part of legal work that genuinely impacts the lives of many people.
My work thus far has only cracked open the door leading to the path I hope to follow. Among the numerous realizations that I have reached during this program, that much has been made clear to me. Of all the highs and lows of the experience, I have been left with little doubt on this end.
As of the day I'm writing this, I have less than a four days left in the Gambia. Four days to load up on beachside sunsets, amazing benachin, and to thank my colleagues for everything they've shown me or guided me on. I don't know the next time I'll be back, but I know that the Gambia has more than earned its name as the Smiling Coast of Africa.