Before even starting work on May 29th, I was very fortunate to be able to travel for three weeks in Africa, I travelled through Zimbabwe, Botswana and Namibia. Namibia, was by far my favourite country to travel in. I felt safer and the variety of landscapes in this country is just fantastic. There is so much to see, from dunes, animals, ocean, desert, huge rocks, and more.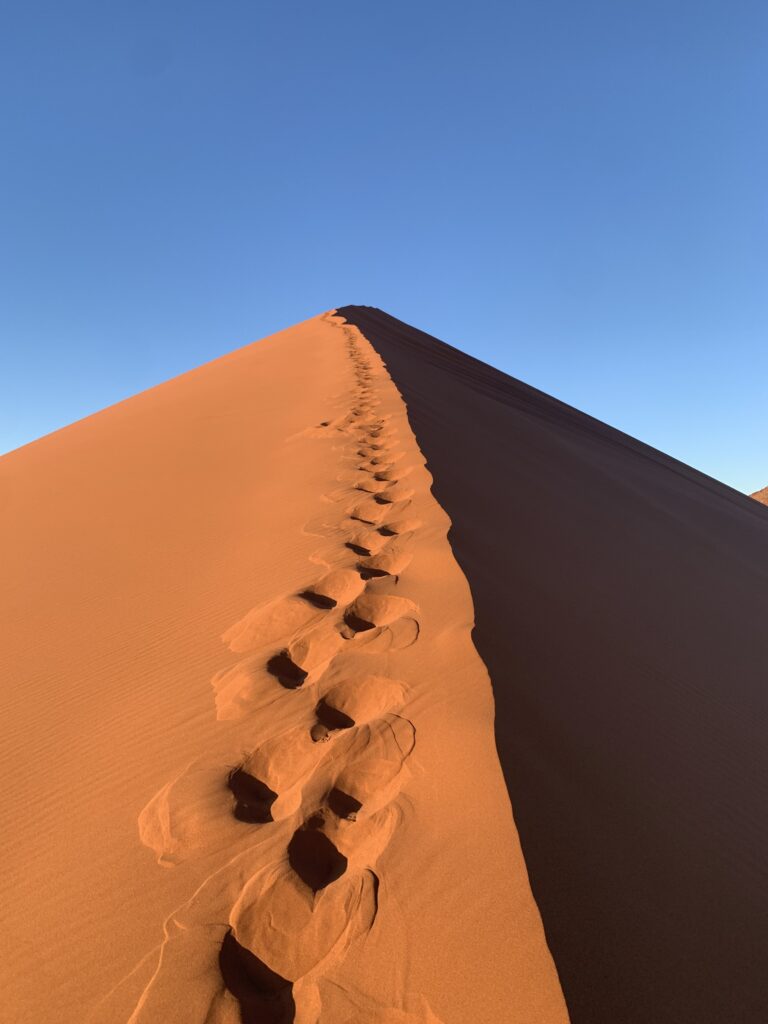 Dunes in Sossusvlei, Namib Desert
My first week of work was generally excellent. I want to convey how my first week of work went by explaining my highlights, lowlights and what I look forward to. My colleague from the office (another intern from the University of Michigan) suggested we share the aforementioned when we had brunch this morning, and I loved it.
My highlights of the week were the following:
Meeting the other interns from the University of Michigan, they are super lovely, and it is comforting to be with people living a similar experience.
We did a 9km hike with them near Windhoek (the capital where I am interning.) The hike was at Daan Viljoen Game Reserve, and we randomly saw giraffes on our way out in our taxi, which was so cool.
Getting a gym membership and going to the gym. New country, new me. I go to Virgin Active, which is a bit pricey, but I highly recommend it if you are the next intern.
Meeting the Minister of Justice and attending a University Lecture with her on Free Speech.
Watching shows with my Airbnb hosts (it is the small things that make you feel at home).
Getting coffee at Terbodore at Maerura Mall (The best coffee thus far!!!)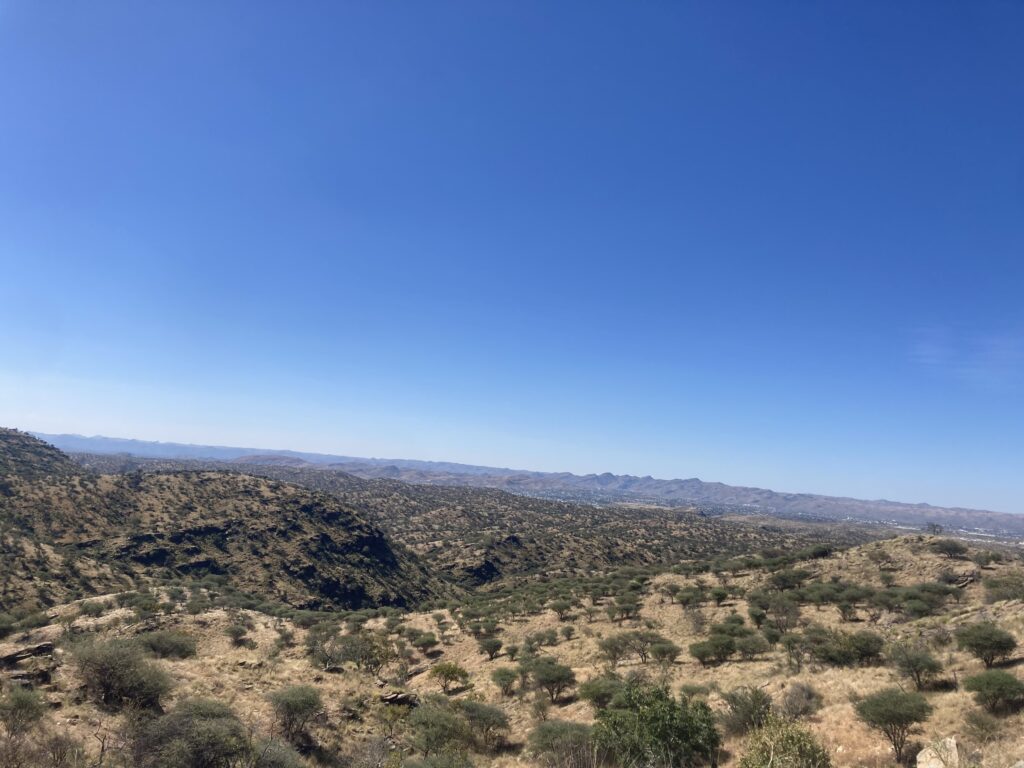 The view from the hike
My lowlights are few but still present, as working in a foreign country very far away from home and our customs can be challenging.
Missing home, my boyfriend, my family, my friends, and how easy it is to walk back home.
Nutella's price comes down to about $14 CAD for the big one (better last me a while, yikes! but worth it!)
I am looking forward to:
Learning more at work, the variety of work I receive is great and different from what I am exposed to back home.
Visiting Swakopmund for a second time but now with the other interns.
Perhaps (TBD), going to see a Rugby game in Johannesburg, South Africa.
Overall, it has been a great experience, and although it is not always easy, I am extremely grateful for this opportunity. It will be a memorable experience!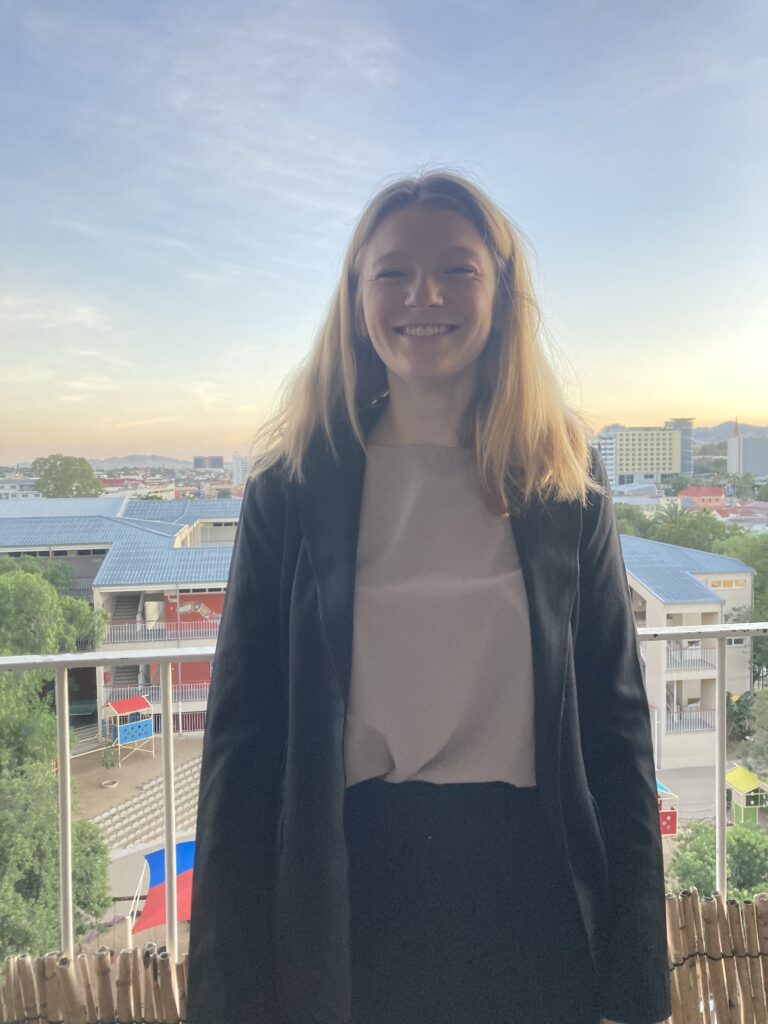 Me looking like a child going to the first day of school, but I was actually going to my first day of work!