By Charlotte-Anne Malischewski
When I first arrived at the Calcutta Research Group, I found a large, unmarked dark brown door, chained shut in a residential area.  I wondered if I had come to the wrong place, but I had double checked the address last night and I was certain that I was the address I'd written dow.  So, I sat down, crossed my fingers, and waited.
It took a while to settle into my internship, partly because I am the first McGill intern to have a placement with the Calcutta Research Group and partly because "intern" has a different meaning here than it does in North America. Luckily, though, once I realized I was here more as a visiting researcher and I began to get to know the other folks in the office, what started out a bit confusing and very unknown turned into a fascinating experience.
The Calcutta Research Group was founded in 1996, emerging from a gathering of 400 peace activists from the sub-continent who came together in support of the peace movement in West Bengal.  It started out as a forum for young public activists and socially committed researchers and is now well-known for its research and publications, courses, dialogue work, and library. Over the years, the CRG's areas of research have evolved.  They now work on issues relating to partition, borders, displacement, migration, conflict, peace, governance, democracy, autonomy, and social justice with a special focus on gender, class, the environment, labour, and minorities.
Because the CRG has been dependant on project-based grants and funding, it has never achieved the level of institutional stability required to retain researchers on a long term.   Yet, somehow, despite the financial insecurity that comes with being a public institution without any formal affiliations to the government, a university, or a political party, the CRG continues to produce an impressive collection of books, an array of reports, and a bi-annual journal.  The neat thing about the CRG is that it's not just a research centre, it's also a network of scholars, activists, and institutions across India with connections around the world. The list of people who have come to deliver lectures or teach modules in their winter course is quite impressive.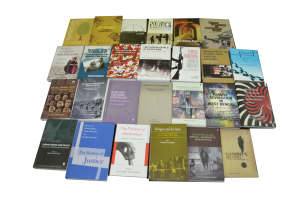 At the office, I am working on a legal brief on statelessness to assist the centre in tying in legal aspect to their three-year statelessness study, which is soon coming to a close. So, I'm putting together a document that discusses the international legal framework on statelessness as well as the regional and national legal mechanisms available for the prevention and reduction of statelessness and the protection of stateless populations in India. Like everyone else here, I also lend a hand on various project, grant proposals, and presentations on topics such as rural migrants in cities and post-conflict realities for women in India's northeast.
It might have started slow, but the only thing that's still slow are the computers. There's no lack of work to be done. And, thanks to Mohan-da, no matter how busy it gets, cups of darjeeling tea are a plenty!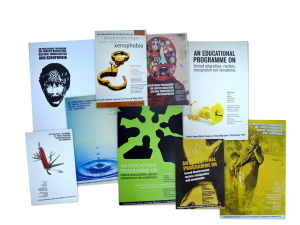 [The photos in this post are ones I took for an audiovisual presentation I am developing for the CRG about their work.]