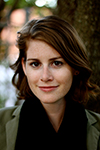 By Emily Hazlett
Despite all the work I've been doing with Disability Rights International and the endless things to see and do and eat in Mexico City, at some point I found myself in the back seat of a car with seven friends, racing along a cliff-side highway beside the Pacific. I had just arrived in Acapulco that morning when a friend invited us to squeeze into his car and go get some breakfast. Life was nothing but sun and ocean and the promise of huevos rancheros, until we were pulled over by a municipal police officer who threatened us with four hundred of dollars worth of fines for driving infractions.
Now I could probably accept that it's illegal to be seven people in a car. You may even be able to convince me that seat belts are mandatory. But then apparently we had also run a red light – and we had almost killed an innocent pedestrian in the process. Our list of infractions was limited only by the cop's imagination, which was running particularly creative on account of all the sunshine.
Eventually we were passed a colourful pamphlet on traffic infractions, published sometime in the 1980s. The pamphlet was provided, not as a legal basis for our infractions, but so that we may have a place to safely hide our pesos while handing them over. Given that my friend could not get his license back without paying the bribe, we ultimately negotiated a $150 'fine' that we paid between the seven of us.
A few days later I was in a human rights working group meeting with representatives of the government (all well-dressed men) and representatives of NGOs (all inspiring young women). We were discussing strategies for improving conditions for persons deprived of liberty in state institutions. A noble mission, but I can't help but wonder how much impact our efforts will have in a country where the police can easily extort citizens in broad daylight under the guise of law enforcement.
My experience was actually quite tame for the state of Guerrero, which has become one of the most dangerous in Mexico since drug cartels started moving in. Many communities are distrusting of the police, accusing them of conspiring with the cartels. These communities have established their own vigilante justice groups, but these groups don't work under any official authority, and as a result have no monitoring or oversight.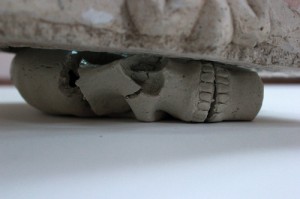 And it's not only Mexico's legal institutions that are suffering; estimates put the price of bribery and corruption at around $50 billion a year, or 9% of the GDP. Known as mordidas (bites), a Mexican family might spend up to $100 a year on bribes, in a country with an average annual income below $10,000.
When I got home from Acapulco I looked up the driving laws in the state of Guerrero. Turns out that there's nothing about maximum number of passengers in a car, and seat belts are only mandatory in the front seat.
There is something about studying law in Canada that presupposes an independent justice system, and that takes for granted the rule of law. For only $150 I was able to buy myself a reminder that this isn't the case everywhere, and that Herod's laws of corruption and arbitrary abuse of power are alive and well in Mexico.