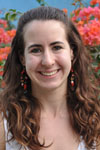 By Martha Chertkow
Working in the arctic is humbling.
That's the only word that I can think of right now, three weeks into my legal internship with Maliiganik Tukisiiniakvik (Nunavut Legal Aid Services), which accurately reflects the palette of beauty, strength, culture and knowledge that I have been able to experience in my few weeks living in Iqaluit and working at the frontline of its legal aid system.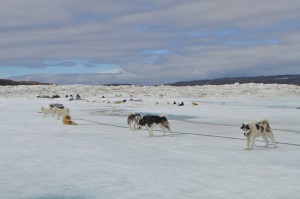 Maliiganik Tukisiiniakvik is the legal aid organization responsible for providing legal counsel for those unable to afford private legal services in the Baffin region. Working with Maliiganik has been unbelievable, challenging and extremely rewarding. Nunavut, to my knowledge, is the only jurisdiction in Canada which permits law students (not just articling students) to represent clients in bail court.  Thus, less than two weeks into my internship I found myself with my own client files, preparing their entire bail plan and arguing their case in court alone, but accompanied by a lawyer just in case I messed up.
My sister recently described my work as "amazing race law."
When a person is arrested and is detained by police, the detainee has the right to a bail hearing (a hearing to determine whether or not they should be released until their trial takes place) within 24 hours of his arrest. This makes defence's job incredibly exciting but also very time-sensitive. Bail hearings are also Maliiganik law students' number one responsibility.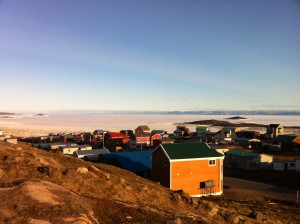 Every day I arrive at work by 9am.  Somewhere between 10am-11am I receive disclosure (information from the RCMP about a client's charges and the alleged facts) for anyone detained by the police anywhere in our region (basically covering all of Baffin island).  It is at this time I also find out how many people I must run bail hearings for that afternoon.
Bail hearings begin promptly in Court at 1:30pm, which means that I have between whenever disclosure comes in and 1:30pm to: run over to wherever my client's being detained (RCMP detachment or Baffin Correctional Centre), interview them, get their story, double-check their criminal record is accurate, find out if they have any potential surety (legal supervisor) who could supervise their possible release from jail and potentially put up money as a guarantee, contact/find the surety (many people don't have phones), instruct them on what being a surety means, prepare all of the required surety forms and prepare my legal arguments on why my client should be released. At 1:30pm, Bail Court begins. Some days bail hearings may last 15 minutes each, other days I may be in court running bail hearings until 5:30pm. Oh ya- and the date of birth and full name of a potential surety must be submitted to the Crown Prosecutor by 11am. While not all clients require sureties so the groundwork required for their cases is less, on some days Maliiganik may be responsible for up to 6 bail hearings. Thus – amazing race law.
Bail hearings in the Arctic are also apparently of a particular breed. Bail hearings are run by Justices of the Peace and apparently are more relaxed up North. Justices of the Peace are civilians that undergo some training and decide smaller judicial matters, including bail.  For clients detained in the communities (Cape Dorset, Pangirtung, Arctic Bay …) bail hearings also take place over the phone, which is another experience and can be even more informal. I was representing a client in a bail hearing over the phone and I mentioned that my client has a young child who he has to take care of and this is an element supporting his release, and the JP quickly jumped in and confirmed that he frequently sees my client outside taking care of his child and knows how much he loves and supports her. He was released.
Overall, my past three weeks in Iqaluit with Maliiganik have been exhilarating, challenging and an invaluable professional experience.  I don't know of any other law student who gets to represent their own clients in bail court this summer and feel extremely humbled and lucky to have this experience.  And that's just the work side of things- stay tuned for more on my adventures ice fishing, throat singing, Inuit square-dancing and volunteering at the Arctic's biggest music and arts festival – Alianait.