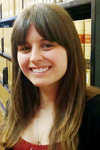 By Laura MacLean
Working in human rights is an incredibly demanding career. The problems don't have obvious solutions, progress is too slow, the red-tape is too thick, the list goes on. It would be nearly impossible for individuals who work with victims of human rights abuses to never feel depressed or burnt-out. Even engaging with heavy topics from arms-length can be overwhelming. That's why it is important to occasionally leave the world's brutality behind and appreciate it's beauty. There's no better way to do this in Colorado than to hike.
The city of Boulder rests at the base of the Flatirons, beautiful rock formations that have walking paths weaving through them. These trails are accessible from the city. The most popular Flatiron hike is the Royal Arch trail, where the view of the city does not disappoint. It's a busy trail on the Fourth of July when fireworks light up the sky.
Of course, no trip to Colorado would be complete without visiting Rocky Mountain National Park (RMNP) and hiking in the Bear Lake area. It's an easy jaunt around Bear Lake, and then a steady climb to Nymph Lake, Dream Lake and Emerald Lake. The views are wonderful, but the crowds are not. RMNP is wildly popular in the summer, especially on weekends when parking is at a premium and often the only way to access the trailheads is via shuttle.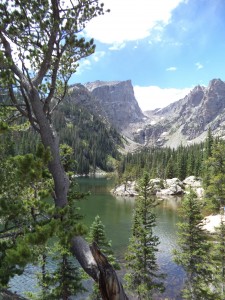 There are other hikes that are just as beautiful and much more secluded. For example, beyond the little community of Eldora are the trailheads for Diamond Lake and King Lake. Hikers require a sense of adventure for these hikes as they are quite remote, often overrun by streams and deep snow can linger on the trail even during the summer months. However, the views more than make up for the physical toll.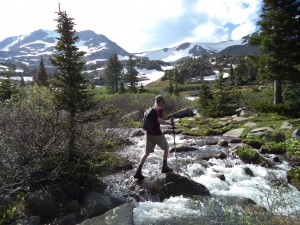 Not far from Boulder is the Brainard Lake Recreation Area, where moose often graze and there is a trail that leads to Lake Isabelle. The walk is not difficult and the pay-off is incredible, especially in mid-July when the wild flowers are in bloom.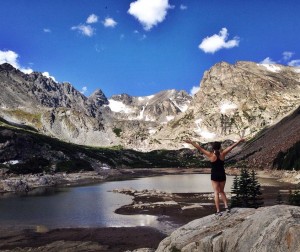 Further north still, the hike to Chasm Lake is a personal favourite and has everything you could want on a hike. The trail starts in a forest, follows a creek with waterfalls up to a meadow above the tree line and then winds its way above a valley with Peacock Pool and Columbine Falls below. As the trail reaches a dead end at the rock face of the mountains, hikers become climbers as they are required to scramble up rocks for the pleasure of seeing Chasm Lake.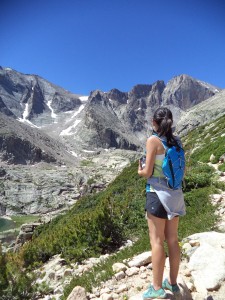 State Forest State Park is a three hour drive from Boulder. What the park's name lacks in creativity, it makes up for with scenic hikes. Lake Agnes is a short, easy hike, and well-worth braving the narrow dirt road to access the trailhead. American Lakes (also called Michigan Lakes) and Snow Lake are at the end of a much longer and more challenging trail that starts in the Craig campground at campsite 16. The trail features many beautiful lookout points and if your timing is right, wild animals and millions of wildflowers.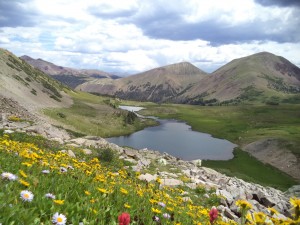 Finally, Hanging Lake is located near Glenwood Springs. Though the hike is only 2.4 miles roundtrip, the trail is steep and the uneven rocks can make for a slow climb. The lake at the end is truly unique because its waters are a surreal green and the lake "hangs" in a canyon.
In some cities, it's nearly impossible to enjoy rest and relaxation from arduous, emotionally demanding work. In Boulder, it's right outside your door. These hikes offer more than sightseeing activities and beautiful pictures. Adopting the Boulder outdoor lifestyle means making your well-being a priority. Law school has a way of thwarting a healthy work-life balance, but in Boulder, the mountains on your doorstep have a way of inspiring a sense of adventure. Exploring Colorado's natural beauty is a way to reconnect with the simple pleasures in life. Furthermore, the Boulder lifestyle forces one to challenge herself. Physical feats that seemed out of reach become exciting goals crossed off your bucket list. Weekend hikes also proved to be an excellent way to bond with others. Previously unknown classmates become fast friends when they brave sudden lightning storms and glacial lakes together.