By Nour Saadi
As human rights interns, we might go to a certain country with the objective of empowering a community, and most importantly, with a preconceived idea of what this entails. These communities are, often times, the victims of extreme violence. Working at Human Rights Watch, in an environment so remote from the victims I wanted to work for, I started asking:
How much do we know of the needs of the victims?
Do the victims really want accountability for the perpetrators? Would a court judgment really change their lives, especially if it comes from some far away court they have never heard of, in the Western world?
I sometimes found myself thinking that victims might not want accountability. This looked more like what Western countries want. It looked like an imposed mentality.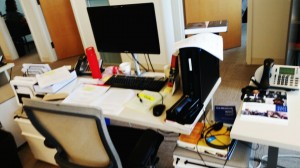 Mon stage à New York a été très enrichissant professionnellement. Les avocat-e-s et la coordonnatrice du Programme de Justice Internationale sont des perles. Les discussions sont enrichissantes, les stratégies ingénieuses, le travail exigent, le soutien sincère, et les commentaires des stagiaires toujours bienvenus. Travailler au sein d'une organisation aussi large que Human Rights Watch m'a aussi permis d'explorer nombreux de mes intérêts par la rencontre avec des professionnel-le-s travaillant pour d'autres divisions : discussions sur le droit fiscal international, la corruption en Afrique et ailleurs, la règle de droit au Moyen-Orient et son application en temps de guerre, double-standards et stratégies employées avec l'ONU; et plus encore.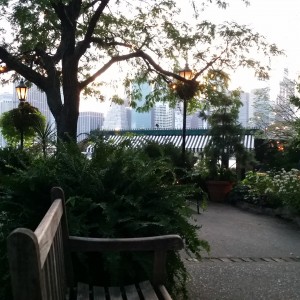 Vivre à New York pendant trois mois a été particulièrement enrichissant personnellement. Le chaos humain qui pèse sur la ville a lentement généré un repli sur moi-même. Ceci m'a permis de faire des découvertes où ma belle Montréal n'aurait su me guider.
Nour Saadi
Lessons learned?
Today, I am going back to Montreal with this in mind.
Humanity is doomed.
Beauty and happiness lies in the little things.
How can you work, with no hope of seeing change happening?
Without, in your eyes, any light sparkling?
I, dear, cannot work without a purpose.
I, dear, will not work without a purpose.
I will keep asking,
Without forgetting,
To stop planning, and start trusting.
New York City, you have been good
Oh how many times have you changed my mood
How many times have you hit my shoulder?
Walking too fast, to not miss the light?
If only you knew, if only I knew,
That time is eternal, it will not disappear,
Only you will
So walk, run! If you will
But make sure to stop and
Look around
Ask the sky and
Ask your heart
If the direction you're running towards
If that light, burning your jaded eyes
Without you blinking
Oh how can you?
You need to cross, you need to run,
Hit a few shoulders under the sun,
But make sure to stop and
Look around
Ask the sky and
Ask your heart
If that light across the street
The one attracting your frantic feet
The light burning inside it can meet
Or is it,
stealing it from you.