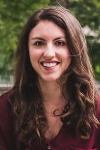 The Yukon Human Rights Commission
This summer I am living in Whitehorse, the land of the midnight sun, and working as a legal intern at the Yukon Human Rights Commission (YHRC). The YHRC is responsible for enforcing the Yukon Human Rights Act, advocating for legislative change, and human rights education and outreach. In general, the Commission performs a "screening" or "gate-keeping" function. When someone enquires about a case of discrimination or harassment the staff at the Commission must first determine whether this person's inquiry falls under one of the "grounds" (characteristics such as ancestry, sex, religion etc.) and "areas" (employment, service provision etc.) protected under the Yukon Human Rights Act. Generally, if these two criteria are met, and there are no additional jurisdictional issues, then the Commission might investigate the complaint. After investigation, a complaint might be referred to the Board of Adjudication, informal resolution, or might be dismissed. The Board has the power to impose remedies such as compensation, or even mandate human rights education. As a legal intern, I am helping with inquiries (some of which might turn into human rights complaints), investigations of complaints, preparations for hearings in front of the Board of Adjudication, and some legal research and development of educational materials. I am enjoying this opportunity to dive into the intricacies of how a small statutory human rights agency operates.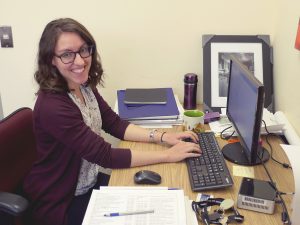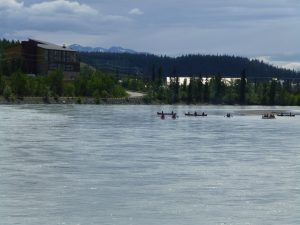 Re-Visioning Justice in the Yukon
A highlight of the first month of my internship at the YHRC was participating in a conference called "Re-Visioning Justice". The Commission collaborated with other local organizations to hold a conference to address systemic discrimination issues in the Yukon. This event created a space for First Nations governments, the Yukon Government, the RCMP, civil servants, advocates, and citizens to discuss the Truth and Reconciliation Commission (TRC) Calls to Action. The conference was held at the beautiful Kwanlin Dun Cultural Centre, by the Yukon River, on Kwanlin Dun and Ta'an Kwӓch'ӓn traditional lands. Each morning, the conference started with an opening prayer that included drumming and singing by the sacred fire. This ritual allowed all participants to come together in solidarity and silent reflection before embarking on the tasks of the day. A main theme of the conference was the overrepresentation of Indigenous people in the criminal justice and child welfare systems.
Dr. Cindy Blackstock, the Executive Director of the First Nations Child and Family Caring Society and Professor at McGill's School of Social Work, opened the conference with her passionate keynote speech. As she pointed out, there are more First Nations children in child welfare care than at the height of the residential school system.[1] While provinces fund child welfare for children living off-reserve, the federal government is responsible for funding child welfare on-reserve (ultimately because the federal government is responsible for First Nations on reserves under the Indian Act) and these children have been receiving less funding. As Dr. Blackstock noted, our country has a two-tiered child welfare system where First Nations children on-reserve systematically receive less funding for child welfare services than First Nations children off-reserve.
Dr. Blackstock has been successful in proving that the federal government practices racist fiscal policy; she was responsible for filing a human rights case against the federal government for discrimination against First Nations children living on reserve.[2] I remember excitedly reading this Canadian Human Rights Tribunal landmark case during my first year of law school. Dr. Blackstock fought this case for nearly 10 years with consistent setbacks, mostly due to the federal government trying to argue procedural issues. In one of the decisions, the Canadian Human Rights Tribunal even found that the federal government retaliated against Dr. Blackstock by spying on her during the case.[3] Unfortunately, since the decision first came out in 2016, there have been 3 non-compliance orders against the federal government.[4] To this day, Dr. Blackstock continues to fight to ensure that these First Nations children are not forgotten. During her keynote, she spoke about the moral courage that it takes to activate our values and the importance of "having the guts to get into trouble for the right thing".  She reminded us of the personal sacrifices that sometimes have to be made, and the long-term vision and perseverance required, when engaging in social justice and human rights work.
Another notable conference guest was Effie Snowshoe, a First Nations woman who courageously shared her story as a single mother who struggled to keep her children out of the child welfare system; she eventually lost her son Eddie to suicide while he was in solitary confinement in prison. Unfortunately, Eddie's story is not unique. His, and his family's experiences, illustrate how our "justice" system consistently fails Indigenous people and people with mental health issues. The use of solitary confinement and segregation in our correctional facilities is a public health problem. Conference attendees spoke of justice reform requiring public health reform in the way that we approach addiction and mental health issues and trauma. Too often, due to stigma and a lack of social support, people with mental health issues are criminalized which exacerbates their situations. Some jurisdictions across Canada have started revising the use of segregation in corrections by ordering reports and developing guidelines.[5] We still have a long way to go. Overcriminalization is a symptom of a society that lacks the appropriate social services. It is evident that we require a multi-pronged and intersectional approach to reforming our justice system that addresses prevention and early intervention. Moreover, prison reform must look beyond the justice system to address the ongoing legacy of colonization.
Find Your Call: A Workshop Bringing Reconciliation to Life
The day after the conference, the Commission hosted a workshop on reconciliation. The session started with the "Blanket Exercise," an interactive history lesson and empathy-building experience that walks participants through pre-contact, treaty-making, colonization of Indigenous peoples in Canada and their resistance. [6] Blankets are arranged on the floor to represent the land, and all of the participants imagine themselves as Indigenous people. The Indigenous facilitators step into the role of the colonizers. Several participants are given scrolls to read out different moments in history. As the exercise progresses, blankets are moved or taken away and participants perish from small pox, their experiences in residential schools, and other denials of Indigenous nationhood. During the exercise, participants are told that they can resist. It was painful and powerful to see the few people left near the end splayed out and clinging to their blankets. During the debrief, several participants shared how much energy it took to consistently resist. Another emotional moment occurred when participants were asked to turn their backs on the children who had survived residential schools and who had returned to their communities. This action symbolized the loss of culture and identity that these children experienced and how they struggled to fit back into their families and communities. The most poignant part of the exercise for me was the sharing circle at the end. Half of the participants in our exercise were First Nations, and hearing them share their personal experiences – as survivors of residential school, children of survivors, or children of the Sixties Scoop – was a stark reminder of the ongoing legacy of colonization. As a law student, I was also reminded of the law's sinister role in implementing and enforcing colonial violence through legislation such as the Indian Act. This exercise acted as an important primer, reminding us to understand where we came from before we start to work together on where we are going.
After the "Blanket Exercise," UVic Law professor Rebecca Johnson asked us to raise our hands and share five of our favourite Calls to Action. These 94 recommendations, published by the Truth and Reconciliation Commission of Canada, aim to redress the legacy of residential schools and advance the process of reconciliation.[7] While the public might assume that these calls are only for the government, they engage multiple organizations, institutions, and even individual Canadians. Professor Johnson's question prompted a humbling, personal realization – despite having read the Calls several times, I had never actually understood the Calls. As the Associate Director of UVic's Indigenous Legal Research Unit, she introduced us to a particular method of engaging with the Calls by paying attention to the nouns (who is being called) and to the verbs (called to do what). It is only after an in-depth reading of the Calls to Action that I realized how much potential and creativity are captured within these 94 statements.
Final Reflections on Re-Visioning Justice
Throughout my involvement in these events, I noticed repeatedly the frustration expressed by Indigenous people. This frustration sometimes appeared as apathy among some of the elders and as anger among some of the youth, resulting from all the "talk" about reconciliation without substantive action. For years, Indigenous people have been working to de-colonize and re-indigenize. The self-governing agreements signed in the Yukon by 11 First Nations are just one example.[8] Yet progress is slow and the government has stalled. How do we ensure that the TRC does not eclipse the significant work already accomplished by previous generations of Indigenous people? How do we ensure that the TRC Calls to Action do not become another report in a long line of good intentions collecting dust on a shelf? What can I do in my life right now – as a law student, community volunteer, and member of society – to work towards reconciliation? How do we "re-vision" justice when justice has never seemed to exist for certain members of society in the first place?
While I am convinced that I will never have complete answers, I will continue to ask myself these questions. Human rights work consistently requires us to engage with uncertainty.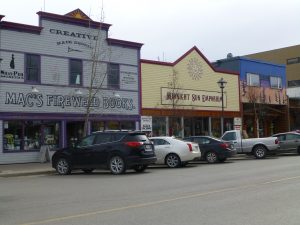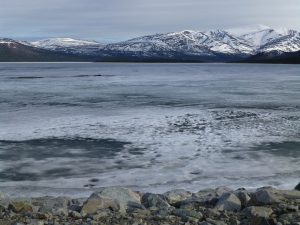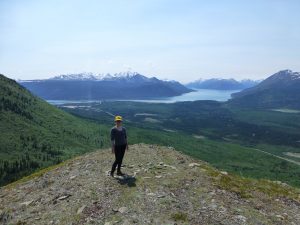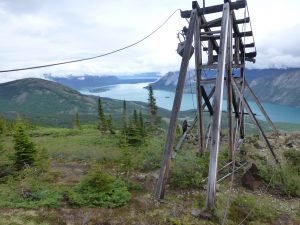 [1] https://fncaringsociety.com/fncares
[2] First Nations Child and Family Caring Society of Canada et al. v. Attorney General of Canada (for the Minister of Indian and Northern Affairs Canada), 2016 CHRT 2.
[3] First Nations Child and Family Caring Society of Canada et al. v. Attorney General of Canada (for the Minister of Indian and Northern Affairs Canada), 2015 CHRT 14.
[4] First Nations Child and Family Caring Society of Canada et al. v. Attorney General of Canada (for the Minister of Indigenous and Northern Affairs Canada), 2017 CHRT 14.
[5] https://www.theglobeandmail.com/news/national/ottawa-provinces-to-pursue-universal-guidelines-on-solitary-confinement/article35210516/
[6] https://www.kairoscanada.org/what-we-do/indigenous-rights/blanket-exercise
[7] http://www.trc.ca/websites/trcinstitution/index.php?p=890
[8] https://cyfn.ca/agreements/umbrella-final-agreement/