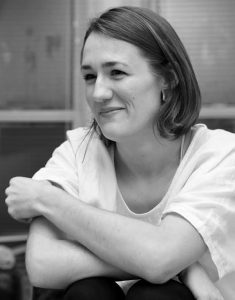 By Sarah Grace Ross
Unlike the majority of my fellow interns, my placement is not only within Canada, but in the very city where I was born: Toronto.
Despite having lived away from Toronto for a few years, it hasn't taken long for me to become reacquainted with the city. From the neighbourhoods that my friends live in, to the best roti you can find, I know Toronto.
So with the start of my internship at the Canadian HIV/AIDS Legal Network, I was curious to find out what it would mean to work in human rights so close to home. My first realization during the internship was that while I know Toronto, I only know my Toronto, which is one version among millions. My internship was situated in a very different Toronto, one nested in the intersection of health and law, where I would be conducting legal research and policy advocacy for a segment of the population that, I came to realize, I didn't know at all.
I had never met someone who was openly HIV+. Further, the only two public figures with HIV or AIDS that I could bring to mind were Freddy Mercury and Magic Johnson, a pretty short list. Fortunately, my first week at the Legal Network coincided with their annual symposium, where I met activists, mobilizers, lawyers, volunteers, and many individuals living with HIV. It became clear that while I would be working in a familiar city, everything about this job was going to feel new.
I was prepared to feel appalled at the human rights abuses of people living with HIV abroad, but as I began my first legal research projects, I realized there were many elements of living with HIV in Canada that were worse than I thought. After Russia and the United States, Canada is one of the most aggressive prosecutors of people living with HIV. Worse still, the criminal charge in non-disclosure cases is aggravated sexual assault, one of the most serious offences in the Criminal Code. Past interns have written thorough blogs about disclosure, which is when someone is legally required to disclose their HIV status prior to sexual activity. Advocates such as the Legal Network argue that the criminal justice response is heavy handed and does not reflect scientific advances regarding HIV transmission risks. Studies show that maintaining an undetectable viral load through HIV medication makes the risk of transmitting the virus effectively non-existent.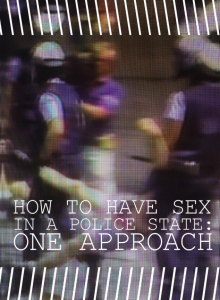 A few years ago, Canada's criminal justice approach to disclosure sparked an underground, anonymous, grassroots publication titled How to Have Sex in a Police State. The publication surfaced online in 2015 and provides tips on how a person can access support from the health care system without triggering surveillance from the criminal justice system in the process. The fact that these two systems are interconnected is a huge problem; people should not have to choose between health care and privacy. Since violence, stigma, and discrimination are a reality for many people living with HIV, the publication encourages individuals to protect themselves from potential criminal charges, for example by having proof of their HIV status disclosure (such as screenshots of text messages) or even going so far as having a signed waiver for sexual partners.
There's an often-used slogan that captures the connection between the health care and criminal justice systems: 'take the test, risk arrest'. I heard the slogan mentioned a few times during the symposium last month, which made me suspect that the 'police state' described in the publication was still a reality for some people living with HIV today, even in large, arguably progressive cities like Toronto. 'Take the test, risk arrest' refers to the assumption that whoever is diagnosed with HIV first is presumed to have brought it into the relationship. This misattribution of infection is particularly stigmatizing for vulnerable women whose diagnosis may take place as a result of prenatal care or other routine visits to the doctor. The fear of partner retaliation upon discovering HIV or risking criminal charges related to disclosure can lead vulnerable women to seek prenatal care at very late stages in their pregnancy, to stay in an abusive relationship, or to deter testing.
I haven't been surprised to see flagrant HIV-related human rights abuses in my international research projects. But the extent to which a segment of the Canadian population has to intentionally protect itself from the criminal justice system on a health matter gives me pause. It troubles me to imagine that in my own city, people living with HIV are, even if unintentionally, treated as a threat from which criminal laws are meant to protect. Are people living with HIV not worthy of protection too? Or an even simpler question: what does criminal law have to do with HIV anyway?  Even when a person's viral load is undetectable due to medication and therefore untransmittable, their sexual activities are subject to surveillance. Safe sex should be about protecting the health of one's self and partner, not about protecting one's self from the long arm of the law.