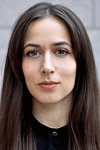 By Katerina Lagassé
The Adhikain Para Sa Karapatang Pambata (AKAP)[1] Child Rights Desk of the Ateneo Centre for Human Rights works with different stakeholders to advocate for children and has contributed to drafting legislation and building programming for the ASEAN region in partnership with Save the Children.
Currently, AKAP is compiling research on children and corporate social responsibility. In the ASEAN region, children are affected by adverse business practices. They may be affected either directly, by working illicitly as underage labourers, or through other means such as being relocated with their families as a result of land expropriation by corporations or the government, through forced migration due to social and or economic pressures and by being exposed to toxic substances from resource extractive industry practices.
Supporting children's rights requires businesses to continually and diligently assess their potential human rights impacts and mitigate the issues that are identified. All ASEAN member States have ratified the United Nations Convention on the Rights of the Child (CRC) and continue to implement domestic laws that follow the CRC framework.[2]
There are different social, economic, and political environments in the ASEAN States which create obstacles to the effective implementation of the CRC. All ASEAN member States are parties to the ASEAN Convention Against Trafficking in Persons, Especially Women and Children. This convention recognizes the proximity of borders and promotes regional cooperation to effectively "combat trafficking in persons, especially against women and children, and to ensure just and effective punishment of traffickers […]"[3]. However, ASEAN member States are each affected differently by the impacts on children associated to business practices. As mentioned these impacts include exploitative child labour and human trafficking and other factors that result from social and economic disparity that shape vulnerable populations (migration, HIV and AIDS, Natural disasters, emerging diseases and conflict).[4]
Certain provisions of the CRC are particularly relevant to business responsibility and state protection.[5] As per the CRC, State parties  "recognize the right of the child to be protected from economic exploitation and from performing any work that is likely to be hazardous or to interfere with the child's education, or to be harmful to the child's health or physical, mental, spiritual, moral or social development" and are required to "take legislative, administrative, social and educational measures to ensure the implementation of the present article(s)".[6] Recognition in particular requires providing a minimum age for employment, regulation of hours and conditions of employment, and imposing penalties or sanctions to ensure the provisions are effectively enforced.[7] States are required to protect children from sexual exploitation and sexual abuse[8], from trafficking[9], and against any form of exploitation that prejudices a child's welfare.[10] Furthermore, States are required to implement penalties for abuses[11] and to take measures to promote the physical and psychological recovery and social reintegration of children that are considered victims of "neglect, exploitation, or abuse; torture or any other form of cruel, inhuman or degrading treatment or punishment; or armed conflicts" in order to promote the "self-respect and dignity of the child".[12] According to the CRC, State parties are required to implement child protection measures to ensure the government fulfills their commitment. As of June 2017, Indonesia is the only ASEAN member State to launch a National Action Plan on Business & Human Rights.[13]
[1] Akap is a Filipino term that means "to embrace".
[2] "Situation Review of Children in ASEAN: A report by UNICEF to the Association of Southeast Asian Nations" (December 2007), online: UNICEF < https://www.unicef.org/eapro/Asean_book.pdf > [UNICEF, "Situation…"].
[3] ASEAN Convention Against Trafficking in Persons, Especially Women and Children (entered into force November 21, 2015) at art 1(a), online: Interpol <https://www.google.ca/?gws_rd=ssl#q=asean+convention+on+human+trafficking+interpol >
[4] UNICEF, "Situation…", supra note 8 at 9.
[5] See CRC, supra note 9 at arts 32, 34, 35, 36, and 39.
[6]Ibid at art 32.
[8]Ibid at art 34.
[9]Ibid at art 35.
[10]Ibid at art 36.
[11]Ibid at art 32.
[12]Ibid at art 39.
[13] FIHRSST, "Indonesia publishes National Action Plan on Business & Human rights; first to launch NAP among Asian countries" (25 June 2017), online: Business & Human Rights Resource Centre < https://business-humanrights.org/en/indonesia-to-develop-a-national-action-plan-on-business-human-rights#c159131 >.