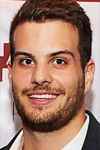 By Taylor Gillespie
Now that I've been home for a few weeks, I've had a chance to really reflect on my experience in South America. At the Institute, I had a hand in 5 main projects.
First, a team of us wrote two separate amicus curiae briefs for the Corte Suprema de Justicia de Colombia (the Supreme Court of Columbia). I'm unable to comment on the specifics of each case, but they dealt broadly with issues on legal capacity and the rights of children with disabilities to have access to inclusive education and reasonable accommodations. These briefs were a good taste of how a legal system operates on a day-to-day basis, and how much reading and effort goes into anything that is submitted to a Court.
Second, I was given the task of translating a speech about Latin American Perspectives on the UN Convention on the Rights of Persons with Disabilities (CRPD) from Spanish to English that my boss presented at a conference in Galway, Ireland (I'll add an hyperlink to the translated speech when it is published later this year.) Specifically, the speech provided commentary on how Latin American legislation should be/is being interpreted in light of the CRPD and how the issues faced by persons with disabilities may be better understood through a human rights framework, a shift that was embraced by the Argentine legal system following the 2015 Civil and Commercial Code reform.
Third, myself and a few others wrote the policy handbook for students with disabilities for the University we were working out of. The policy was approved by the University's administration, which was a huge step forward since students with any kind of disability were not previously guaranteed access to accommodations that we might take for granted at post-secondary institutions in Canada.
Finally, I was able to take a weekly seminar-style course on inclusive education offered by the Institute intended for University faculty members. This was a neat program which gave me the opportunity to network with professors from various faculties and hear about their experiences and strategies to help accommodate students.
Like many students I've met at McGill, my ambitions to pursue a career in law are rooted in an interest in human rights. This internship gave me the unique opportunity to explore the field on the ground rather than in a classroom setting, and I made a few key realizations about the human rights work during my time in Argentina. For instance, in my experience, human rights work is not exactly how I pictured it before starting the internship—there is lots of paperwork and administrative processes and the fruits of the hard work by countless individuals take plenty of time to ripen. That said, I found satisfaction in the fact that most of my work and research was geared towards laying a foundation for real human rights related progress. With this in mind, I found that my perspective on what human rights really means shifted from a focus on the macro to an emphasis on the micro—with the individual rather than the collective as the focal point. On the aggregate, individual gains translate to social gains and this type of work (even if the results are not immediately visible) is what I now understand as human rights, and gives meaningfulness to my internship in Argentina.