By Kerry Marcotte
Every day I am surrounded by Human Rights defenders, activists and jurists from 50 different countries, all working to acquire knowledge, mechanisms and strategies to aid their movements, organizations and advocacy to protect their communities.
The workplace drama and organizational limitations that used to distract me have fluttered away.
The most important lesson that I have learned is that I absolutely have to be comfortable asking for help.  Failing to do so leaves one feeling exhausted and alone. I had to address my stubbornness and pride. Part of this issue of mine probably stems from my University work-ethic: work hard on your own and get the results you want. With every day that passes I understand that I should shake these approaches and conceptions because school is not the real world- far from it.
Most days I feel foolish, uneducated, uninformed, lazy and privileged. To meet activists who have lived through exploitation, violence and the darkest of times and continue to work for others and advocate without any hatred has been incredibly enlightening and inspiring
Reading through the International Human Rights Training Program's participant application forms puts a face, name and story to all the Amnesty International report and statistics we have all read.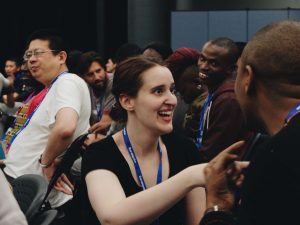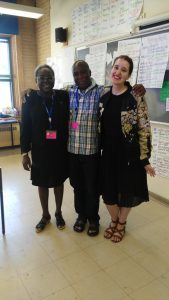 Forming friendships with the participants and the incredible facilitators has been the highlight of this entire experience for me.  At times I get overwhelmed, frustrated and disillusioned by the barriers and lack of access to justice that my new friends and colleagues face on a daily basis, not to mention threats to their physical, psychological and digital safety.
I have been through an intense crash course on Human Rights Education and have mixed feelings about certain approaches that the organization has and the fact that they are mainly funded by Global Affairs, but prefer to comment on that in a different forum after doing more research on the topic.
My internship experience so far can be described as consisting of a multitude of different tasks, and so little time to respect so many deadlines.  But how dare I complain about such circumstances when I get to learn such valuable life lessons from activists who risk their lives for basic rights that so many take for granted. This experience completely outweighs anything that I've learned in law school, which makes it SO HARD TO GO BACK.