By Catherine Labasi-Sammartino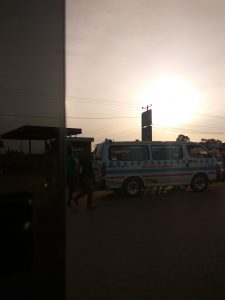 During my last month interning at the Center for Health, Human Rights, and Development (CEHURD), I focused on access to safe abortions in Uganda. I am grateful for having been given opportunities to explore this topic in depth, as it was my biggest interest at the beginning of my internship. I engaged with Ugandan abortion laws in my work, including legal research, a community visit to the district of Mukono, and a staff presentation on the Harm Reduction Model as a legal defence for health care providers. Through these experiences I acquired an understanding of the current constitutional and legislative provisions framing access to safe abortions in Uganda as well as the associated social and cultural barriers.
Uganda addresses the issue of abortion under Article 22 of the Uganda Constitution 1995, which protects the right to life of all individuals. Article 22(2) provides that no person has the right to terminate the life of an unborn child except as may be authorized by law passed by Parliament. However, the duty to legislate and legitimize abortion under justifiable circumstances has yet to be fulfilled. Access to abortion is currently dictated by the Penal Code Act under Sections 141, 142, 143 and 212, which criminalizes abortion and penalizes any person, including mothers and health workers, who enables the termination of a pregnancy. Consequently, women risk undertaking clandestine and unsafe abortions without any professional health care out of fear of being prosecuted for murder.
On the other hand, the Uganda National Policy Guidelines and Service Standards for Sexual and Reproductive Health and Rights 2012 recognizes justifiable circumstances for the completion of safe abortions. It states that when a pregnancy threatens a woman's life and requires the use of a safe abortion, it is admissible. Since the Penal Code Act has yet to be amended to decriminalize justified abortions, it remains inconsistent with the new policy and the intention set in the Constitution. This uncertainty in the law makes it so that women continue to die while conducting clandestine and unsafe abortions and that health workers risk being prosecuted when providing care. Hence, CEHURD advocates for Parliament to amend the Penal Code in order to align it with the Constitution by clearly stating the conditions under which women can legally obtain safe abortions services and under which health professionals can treat them without risking prosecution or stigmatization.
One of the most interesting discussions I participated in regarding access to safe abortions in Uganda was in the context of a Value Clarification and Attitude Transformation exercise (VCAT) led by CEHURD staff as part of a one day sensitization conference with police officers. The exercise was simple and yet effectively created a safe environment for each participant to discuss their perspectives on a variety of questions touching on abortion. Blue tape was placed on the floor to divide the conference room in two equal parts. As the participants all stood on one side of the room, CEHURD staff members explained that they would read a statement out loud and that each individual should move towards the blue line proportionally to their agreement with the statement. Those that fully identified themselves with the given statement were to cross the blue line. Statements included "I have kept someone's abortion a secret" and "I believe that all women should have access to safe abortions."
After everyone positioned themselves according to their feelings towards each statement, CEHURD staff gave an opportunity to individuals on both sides of the line to explain their position. Personal stories, political ideas, and religious references were shared and no judgmental or aggressive responses followed. It was a simple mediated conversation that left me surprisingly content and seemingly hopeful. This does not imply that all interventions were ones I agreed with. On the contrary, ideas I consider as distressing, such as that giving all women access to safe abortions would be dangerous because women would surely use this new right to threaten men, were many. I was satisfied by the exercise because of its effectiveness in creating a dialogue where I felt that both sides were actually listening to each other in a way that I had not witnessed in several years. Overall, Uganda's alarming maternal mortality rate and CEHURD's incoming cases on women maltreatment have left me impatient to see change in Uganda's health and legal system. However, I have learned that processes that bring immediate and tangible change in both these systems are practically obsolete. Small and effective exercises that require only an open mind and blue tape, such as the VCATs organized by CEHURD, ought not to be overlooked in the process of changing social mindsets and reducing the maternal mortality rate in Uganda.