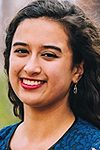 By Sara Wright
When I received my offer letter from the Yukon Human Rights Commission (YHRC), I was ecstatic. It was mid-December and I was looking forward to the summer when I would swap my theoretical classroom discussions for practical hands-on work. Of course, COVID-19 had other things in mind. I was suddenly ordered to quarantine and McGill started shutting down in-person activities. I watched anxiously as international internships were cancelled in March, holding out hope that I would still be able to fly out to Whitehorse. In early April, McGill banned inter-provincial travel connected to the university and I fought back bitter disappointment and frustration as I tried to come up with an alternate plan.
Through it all, I felt remarkably selfish for these moments as many people lost family members and faced financial fears. Empathy is often demanded in times of hardship and, yet, with the distance and solitude many of us face, it is more difficult than ever to infuse empathy into our lives as statistics on deaths become normal visuals and days pass without seeing a familiar face in person rather than through a screen. It also was an emotion I packed away to help rationally try to piece my summer back together and manage the undeniable effects the solitude had on my mental health.
Since starting my internship, I have found myself in a precarious balance with empathy. I volunteered to work on the sexual harassment side of the human rights work of the YRHC and that has reignited the sense of empathy I had previously deadened. I have tried to protect the empathetic flame my work has sparked, gradually feeding it to start engaging with emotions I had selfishly cut off.
Working on a topic I am passionate about has given me newfound energy that had been lacking in the monotony of self-isolation. However, as with COVID-19 related statistics, it is sometimes all too easy to shut off emotions that arise in the work. Such a shutdown is partially needed to be able to get through the challenges presented by working from home. Reviewing a decision from a human rights tribunal may evoke a moment of disgust. I may feel the bile rise as I read what an applicant suffered at the hands of their harasser and of the failure of corporate respondents to protect their workers, but the moment passes as I note down colder facts such as the price tag attached to the applicant's suffering. I may feel my frustration at the judicial system rise as I describe my work to friends and family, but there is always a distance present.
Empathy is hard to connect to consistently when working in law. Too much empathy and it can be difficult to work on cases that involve something as demeaning as sexual harassment. Too little empathy and we risk being unable to connect to the pain of the people who we are helping. I have found the balance to be particularly precarious with the distance COVID-19 has introduced in our work lives, with so few human faces being attached to names. However, overall, I have found that working for the YHRC has allowed me to reengage with empathy in a meaningful way and renew my passion for the legal side of human rights. In a time when so many of us feel a loss of connection, my work has been a reminder of why I chose to go to law school, and I am very grateful for that.