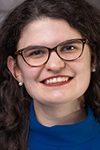 By Kayla Maria Rolland
"How would you respond to unforeseen challenges during your internship?"
On my application I submitted to the IHRIP program in November 2019, I wrote about the possibility of culture shock, compassion fatigue, issues posed by my lack of travel experience, and other challenges I imagined I could face through the program. As with everyone else, the idea that a pandemic would ground global travel just four short months later was beyond comprehension.
While undoubtedly disappointed that I would no longer be able to visit the beautiful state of Colorado to spend the summer with the One Earth Future Foundation, I had a really wonderful opportunity to spend the summer with the McGill Centre for Human Rights and Legal Pluralism, working on the Disability and Climate Action Research Programme (DICARP).
The opportunity meant shifting direction from a summer in another country, to a summer working remotely in my childhood home, and from human rights topics related to peace-building to disability rights and climate justice.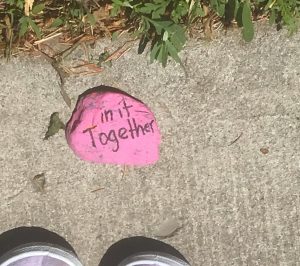 On a professional level, the shift has meant exploring topics and human rights issues that were relatively new to me. I am enjoying learning about the intersection between climate justice and disability rights, how global climate negotiations occur, and how relevant stakeholders make their voices heard. As part of my role, I am really happy to have gained greater knowledge of how to make web content and events more universally accessible, and it is a skill I will take with me moving forward.
On a personal level, this shift has meant riding out this crazy time with the people that I care about most. It is not the summer I imagined, but I now couldn't imagine being anywhere else.
Not all challenges are foreseeable four months in advance, but I am still very happy with the course I have taken.