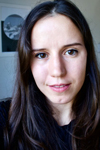 By Niamh Leonard
This summer, I am working as a Legal Extern at the Citizen Lab. The Citizen Lab is an interdisciplinary laboratory based at the Munk School of Global Affairs & Public Policy at the University of Toronto. The lab focuses on research, development, and high-level strategic policy and legal engagement at the intersection of information and communication technologies, human rights, and global security. I am working under the supervision of McGill Law graduate Siena Anstis, Senior Legal Advisor at the Lab (and an ultramarathoner!).
My primary focus is a research project on how regulation of surveillance technology exports can prevent human rights abuses. In particular, I am considering the role of corporate and state transparency practices. Surveillance technologies can have severe impacts on human rights: they can restrict freedom of expression, freedom of association or the right to privacy, but they can also enable unwarranted arrests and detentions, and in some cases torture or extrajudicial killings. Despite these human rights risks, they are often sold to governments with long track records of human rights violations, like Mexico.
I am researching the current legislative frameworks that exporting countries have in place to approve these exports, as well as the human rights obligations of exporting states under international and domestic law. My experience so far has been eye-opening: I have been delving into questions of international human rights law, trade law, national security and technology. I have also been expanding my vocabulary. For example, dual-use technologies are technologies that can have both military and civilian purposes. IMSI catchers (short for International Mobile Subscriber Identity catchers) are essentially fake cell phone towers that let operators intercept mobile phone data and location data. Zero-day exploits are types of cyberattacks that exploit a vulnerability in existing software before it is patched by the company's developers. Although most of us have never heard about these technologies and approaches, they are becoming increasingly commonplace on the global stage and have direct repercussions on our rights.
A highlight of my internship thus far has been the opportunity to work with an interdisciplinary team that advocates for a more just cyberspace through rigorous, thoughtful research. If you are looking for summer entertainment, I recommend Black Code or The Dissident, two documentaries that illustrate the importance of justice in cyberspace and feature Citizen Lab researchers.