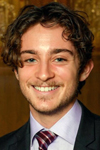 By Jeremy Wiener
This summer, I am working at the Commission des droits de la personne et des droits de la jeunesse (CDPDJ). Every Canadian province has a human rights commission or tribunal, and the CDPDJ is Quebec's. The CDPDJ's principal task is promoting the principles enshrined in Quebec's Charter of Human Rights and Freedoms (which has quasi-constitutional status). To promote the Charter, the CDPDJ makes recommendations to the Quebec government regarding statutory law's conformity  with the Charter, promotes scholarly research and publications on issues related to the Charter, carries out investigations of discrimination, and even represents complainants before the Tribunal des droits de la personne by drafting factums and pleading before judges.
My work has entailed researching questions of law to help the CDPDJ represent those who allege that they have been discriminated against. I do so, however, not only by researching anti-discrimination law. I have also analyzed procedural law, and the law relating to business association and civil evidence – law taught in McGill law courses that I have not taken yet! This has reminded me that protecting people's constitutional rights requires much more legal knowledge than what only relates to constitutional law.
Like many of my friends and colleagues, I am working remotely this summer due to Covid-19. This has, naturally, and not surprisingly, proved challenging. But it has also presented unique opportunities. For example, if I was working at the Commission's office, I would not be able to take a two-minute break from working to play with my dog as I do now!
All jokes aside, my colleagues at the Commission have gone to great lengths to make working remotely feel like we are working inter-connectedly, and I very much appreciate it! My internship thus far has proved incredibly insightful and formative, and I thank all those at McGill, IHRIP, and at the Commission who have made this opportunity possible.