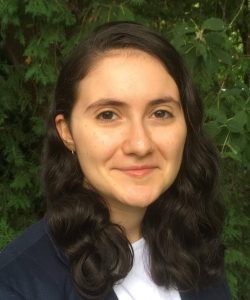 By Ayelet Ami
This summer, I interned remotely with the Centre for Law and Democracy (CLD), based in Halifax. A non-profit corporation, CLD works internationally to promote and protect those human rights foundational to democracy. To this end, it assists governments in upholding international and constitutional standards related to these rights and deepens NGO's and civil society's understandings of them.
As an intern, I researched law and policy in various states, drafting comparative analyses to feed into CLD's larger projects. I was also tasked with producing detailed brochures on two international institutions' access to information (ATI) policies and procedures, helping users to exercise their right to information.
One assignment I found particularly captivating was updating Indicator 1 of CLD's RTI Rating. The RTI Rating "is the leading global tool for assessing the strength of national legal frameworks for accessing information held by public authorities (or the right to information, RTI)". CLD's website provides an interactive map displaying countries' RTI ratings and rankings. The rating system is broken down into seven thematic areas, which are sub-divided into indicators. The first indicator evaluates the legal framework's recognition of a right to information. To reassess scored countries and evaluate ones previously omitted, I undertook a conscientious review of constitutions around the globe. After identifying the constitutions' RTI provisions, or noting their absence, I assessed their strength against a set standard and scored them accordingly. Where constitutions were imprecise or did not appear to guarantee a right to information, I looked for judicial findings of such a right. My fascination with constitutions only grew as I analyzed each provision's language and context within the broader document. I was also grateful for the opportunity to contribute to such a widely used tool.
Like many of my colleagues, I faced the challenge of working remotely. Though I would have loved to have connected with my colleagues in person and explored Halifax, my time at CLD taught me that great distance can be overcome with a little creative thinking. Our supervisors did a fantastic job of fostering a familiar environment, despite our being in four different cities across North America. Beyond advancing our substantive work, our periodic meetings helped with team building. We also held social hours. Sometimes, having to invite others into our personal space over Zoom can be uncomfortable. During one social hour, we leaned into this discomfort, each presenting an item in our room of personal significance, or with an interesting backstory, to the rest of the team. This exercise provided us the unique opportunity to become better acquainted in our respective spaces. What do we surround ourselves with and why? I wondered.
Surrounded by the driven and passionate people at CLD, I could truly appreciate the work that goes into building and maintaining strong democracies that uphold people's fundamental human rights. I thank all those who made this experience so rewarding.