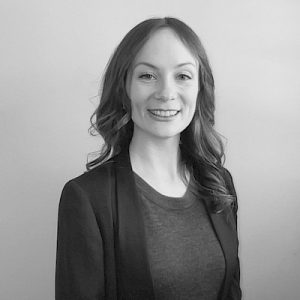 By Hannah MacLean Reaburn
The views expressed in this blog are my own.
This summer, I worked remotely with Avocats Sans Frontières Canada (ASFC) and with the Ministry of Justice in Namibia. The experience of working with two organizations was incredibly fulfilling, as I was able to practice my legal skills in a technical sense – through completing research projects, writing reports, and running legal analysis – but also because I was able to experience how the law operates in different contexts.
In a number of ways, the internships were very different, with ASFC being a non-governmental international cooperation organization and the Ministry of Justice being a government office; however, there were similarities in how both organizations approached the law as a tool to facilitate and access human rights. At both organizations, there was a recognition that the law was not the sole answer to the issues at stake and that, while the law is crucial as a resource and shapes the lived realities of many people, human rights work requires engaging with fields beyond the law.
At ASFC, I researched sexual and reproductive health rights for women in Mali, Burkina Faso, and Bénin. As a legal intern, my research focused on legal resources; however, the project itself is collaborative between ASFC, le Centre de Coopération Internationale en Santé et Développement, and SOCODEVI. Legal work alone is not enough to bring sexual and reproductive rights into reality: it also takes health, education, and transportation resources – among many others – for international human rights to become tangible. Though the law is a powerful instrument, it does not operate in a vacuum, and it takes multi-sector commitments to move human rights law from the abstract into reality.
At the Ministry of Justice, I reported directly to the Honourable Minister Yvonne Dausab. This internship experience emphasized for me the importance of journalism and publicly available information as means of facilitating human rights. Between working on projects pertaining to genocide reparations, vaccine access, and immigration, Minister Dausab took time to respond thoughtfully to questions posed by the public through newspaper opinion pieces and articles. To ensure meaningful and clear responses, I was assigned to research topics ranging from judicial independence to presidential discretion in appointing members of the National Assembly. Responding to these questions with such deep consideration demonstrated both the Minister's respect for the thoughts of the public and recognition that people should be able to ask questions of their governments and have their concerns be taken seriously and responded to in an accessible and public manner.
I completed these internships after my first year of law school and after spending eight months focused on case law and legal reasoning, it was refreshing to see how much the law operates outside of itself. It has been with gratitude and humility that I've watched resources and ideas be exchanged between organizations with a variety of expertise in the shared pursuit of human rights.